See the benefits of analytical audits!
From auditing analytical tools, such as Google Analytics or Google Tag Manager, to the UX audit of a website – we will check their current performance as well as find errors to be corrected and opportunities you can take advantage of.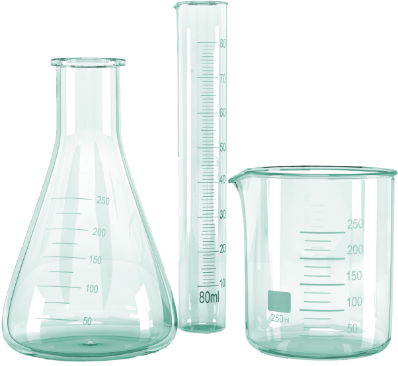 Carefully and comprehensively
During a selected audit we will examine all key aspects of your tools or websites, from the basic to the advanced ones. The usual and those that are especially important to you.
Quickly and efficiently
Thanks to our own solutions and automation of basic elements, you will receive results in a short time, even up to 48 hours after commissioning the audit and providing necessary information.
Precisely and thoroughly
There are no two identical websites. We will consider the unique nature of your website and your individual needs. In this way, not a single issue will be omitted.
Plain and simple
After sizing up the situation, we will prepare a legible and understandable report, and if necessary, we will resolve all your doubts.
Experience
Every day in our work we face various difficulties regarding tools, those typical and those unusual. We not only audit them, but also implement them. Due to our experience, we know where the problem is, what is likely to go sour and what should be improved.
What benefits analytical audit brings?
We are specialists in web analytics and auditing. Thanks to extensive experience, our audits will provide you with valuable knowledge.

You will get new data
A selected audit will provide valuable information. You will understand your website and analytical tools better. You will check if your suppositions were true or learn completely new, often unexpected things.

You will deal with errors
It is worth making your decisions while having confirmed data. Thanks to the tool audit you will find out which data is incorrectly gathered, whereas the UX audit will show which elements of the page inhibit conversion.

You will learn how to improve your results
You will learn not only about the current situation of your website and tools, but also about what you can be done to improve it. With each subsequent piece of information you improve your situation and gain new leads.

You will know your users better
Whether due to the improvement of the quality of your data or insight into the user experience - your knowledge about your users will expand and become more precise.
Analytical audit – Q&A
Learn more about the Google Analytics, Google Tag Manager and UX audit.
What are analytical audits?
Analytical audit is a service that aims to provide information about the current state of the website or tools which measure its traffic. The result is a tailor-made study carried out by specialists from our internet analytics department. This document will contain information on correct/incorrect functioning of elements of the page or tool.
What is Google Analytics audit?
Our Google Analytics audit is not only a comprehensive assessment of the state of Google's analytical tool, but also verification of its implementation. It will tell you if the data in your Google Analytics is correct, complete and trustworthy as well as how to enhance its functioning.
What is Google Tag Manager audit?
Our Google Tag Manager audit is a thorough examination of the content which is sent to Google Analytics, Google Ads, Facebook Pixel and to other analytical and advertising tools. Thanks to the audit you will see if tags and rules are configured correctly and optimally, and if you can improve them.
What is UX audit?
Our UX audit is a chance for you to look at your website in a new, fresh way. From the prepared document you will learn what your users' experience is, which solutions meet the requirements of good UX practices, which need improvement and which should be improved.
Why one should conduct an analytical audit?
The chosen analytical audit will show you the current status of the page or tool. The reports present also indications and recommendations which help to correct errors.
See what is checked during analytical audits
Each audit is tailored to the individual needs of the client. Below are the most important and most frequently checked elements of a page or tool.
Google Analytics audit checks:
Google Analytics audit checks:
Tracking code installation correctness;
List of emails that have access to an account;
Demographic data collection;
Keeping data limits;
Connection with Google Ads account and Google Search Console;
Necessary filters;
Sessions from foreign domains;
Collecting site search data;
Content grouping;
Bounce Rate;
Presence of sensitive data;
Direct traffic;
Media with low traffic;
Discrepancies in GAds data ;
(Not set) in landing pages;
(Other) in the channel group;
Search parameters, PPC and utm;
Own redirections from search engines, payment methods and e-mails;
Events;
Goals;
E-commerce.
Google Tag Manager audit checks:
Google Tag Manager audit checks:
Its correct implementation on the website;
Presence of key tags and rules;
Their correct implementation;
Naming and structure transparency;
Tag updating to the latest standards;
Presence of unused, incomplete or retained tags.
UX audit checks:
Good practices implementation in UX;
Conversion path length;
Site speed;
Mobile and desktop version;
Other language versions;
Accessibility for different users;
Site contents.
Tools 
When preparing the audit, we use the right tool for the job – our applications are designed by highly regarded programmers or created by us specifically for this purpose.
Google Analytics audit - automation
In the first stage of auditing a tool, we use our proprietary auditing program written in R. It provides us with crucial data regarding your tool, such as the number of hits reaching Google Analytics, the value of bounce rates or the presence of sensitive data in the tool. Our program uses popular Tidyverse packages as well as googleAnalycsR designed specifically for analysing data from Google Analytics.








Google Analytics and Google Tag Manager audits – individual approach
After collecting basic data, we not only verify their correctness, but also expand it with an in-depth examination of your tool using the clues provided by our own solutions. We look into the tools both directly and thanks to special plugins and other diagnostic devices designed for the purpose.




UX audit – we check your website using Google
Our UX audit relies heavily on the direct use of your site by our specialists, who will become its average users for a day, to make a good use of their knowledge of UX good practices. What is more, we also use tools provided by Google, such as Lighthouse, which allow us to audit the speed of the website, its SEO results and if good practices were introduced correctly.


Cooperation 
See how to use our analytical audit step by step.
Audit selection and details

Firstly, we will determine which of our audits are of interest and to what extent. They can apply to a single tool or a single page, as well as both.

Interview

In the second step, we will conduct a short interview with you about your expectations and the specifics of your website and your tools.

Access to tools

Next, we will need necessary information and access to tools which we will audit or which will be useful to us for this purpose.

Research

At this stage, we will start auditing your site or tool. We will have a closer look and gather some vital information.

Document preparation

We start preparing the document at the very beginning of the process, as we gather more information, it becomes more and more complete.

Consultation

After receiving a ready audit document, you may contact us should you have any questions or concerns - we will be happy to answer.
Expert comment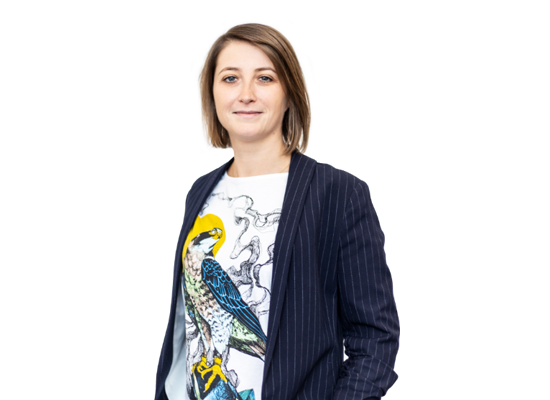 A result of a careful examination of a website or tool done by an experienced specialist will be provided to you in a form of a readable report that does not require expert knowledge. This form of audit results presentation show essential, valuable information that you can use on your own or pass it on to the right people. Since each topic covered in the audit is explained you will also have the opportunity to expand your knowledge and your own analytical horizons.
Ewa KańczukHead of Analytics
Contact us
Do you want to see the potential of your business?
Talk to us about how we can help you win!