Learn more about our usability tests!
Usability tests allow you to check how users see your site and tailor it to their needs. Our activities will provide hard data that will allow you to optimize conversions and improve the business results of the site. Our tests will allow you to make evolutionary changes to improve the usability of the site.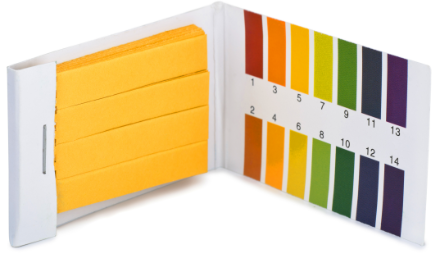 Site optimization process plan
Usability tests are not an end in themselves. They should be part of the conversion optimization process. We will plan it for you so that your website will benefit the most.
A/B tests (split tests)
Using A/B testing, we will compare two or more variations of one element of your site. Thanks to this, you won't have to guess what call to action, what colour or arrangement of elements best affects the conversion rate.
Multivariate tests
Multivariate tests differ from A/B tests in that we test several page elements simultaneously. Tests on many varieties allow you to choose the best combination of different elements. All this to best adapt your site to the needs of users.
Tests involving users
Nothing helps to better understand the needs of visitors to your site than tests with their participation. Depending on the needs, we will carry out, for example, card sorting tests, interviews or create surveys.
Report and recommendations
Further actions will be facilitated by the test report and test results prepared by us, together with our recommendations.
What are the benefits of working with us?
We are experienced specialists who have been dealing with website optimization for years. Our tests provide knowledge for further actions.

We provide hard data
Thanks to information from A/B tests, changes to your website will be made based on hard data, not subjective opinions.

We provide knowledge about users
The results of each test carried out will provide new information about users of your site. Thanks to this, you will know who visits your website and how best to get to them not only with the content on the site, but also with the marketing message.

We enable evolutionary optimization of the website
In contrast to the revolution, evolutionary, small changes allow you to achieve better results of website optimization.

We increase revenues
The overall goal of testing and finding the best-performing version of your site is to increase revenue. Thanks to many years of experience, we know how to improve the business results of your website.
Practical aspects
Find out the answers to the most frequently asked questions about usability tests.
What are website usability tests?
Website usability tests (UX tests, user experience) answer the question, what features should a website have to be best suited to the needs of its users. There are different types of UX tests, both online and offline. These include A / B tests, multivariate tests, card sorting, interviews, surveys, field observations, and session recording analysis.
What elements make up the usability tests?
Before conducting any website study of usability, we analyse data to find points that first need to be checked. Then we prepare an action plan, most often dividing actions into parts (so-called sprints). Each part is followed by an analysis and verification of results. The whole series of tests ends with a report and recommendations of actions that will increase the usability of your website.
What is the purpose of conducting usability tests?
The purpose of usability tests is to find a variation of the page that is most useful to the user and allows them to easily achieve the goals for which they entered the website. The business goal is naturally to increase revenue from the site.
Why is it worth conducting website usability tests?
Usability tests help to get to know the users better and adapt the site to their needs. They help optimize the conversion rate by providing data on the best-matched page elements.
Examples of elements that we test
Usability tests can be used for any part of the website. The following list does not exhaust the elements of the site that we can test.
Arranging items
The most important items should be above the fold line.
Buttons
Should prompt the user to perform specific actions.
Navigation
It should be a convenience, not an impediment for the site visitor.
Colours and contrast
Red or green? Or maybe a completely different colour of the "Add to Cart" button will prompt the user to buy on your site.
Forms
Their completion should be as easy for the potential customer as possible. This is one of the most important elements of your website that has a big impact on your conversion rate.
Search engine
Did you know that users who use the search engine convert on average 2x more often than others? Search engine usability tests will make it even more user-friendly.
Content
Headlines, CTA, product descriptions, USP (unique selling proposition): these and other elements have a significant impact on the efficiency of your website. Without testing, it's hard to find the best ones.
Photos
Which photos are the most eye-catching for users and which ones drive them to convert? We will check this with appropriate tests.
Tools 
We use different solutions and always adapt the selection to the specificity of your website and business.
Data analysis
The introduction to testing is data analysis. We use the best analytical tools for this. Quantitative data is most often analysed using Google Analytics. We analyse forms with Yandex Metrica. HotJar is used to create heat maps and click maps. Mamoto (formerly known as Piwik) is an alternative to the above tools. These tools provide both quantitative and qualitative data.




A/B and multivariate tests
We perform online, both A / B and multivariate usability tests, depending on your needs, using Optimize from Google, but also Omniconvert, Optimizely or CrazyEgg. Each of these tools has its own specificity, which is why we select them so that they best serve your needs.




Tests involving users
The pool of tools that can be used for research with users is broad. They include UsabilityHub, which allows us to subject your site to remote testing by real users. Qualaroo is a similar tool that allows you to receive feedback about your site. Mouseflow has many functions; one of them is creating surveys for users visiting your site. We also sometimes use Survio to create surveys. Thanks to psychological tests used in scientific research you will find out what emotions the users of your website feel and what they think about it.





Working with us 
See step by step how your business growth path will take place.
Data analysis

After receiving access to the analytical tools that are installed on your site, we will analyse the data and select the items for testing.

Test planning

We will present you with a proposal of usability tests best suited to your needs, along with a schedule.

Tools implementation

In order to conduct online tests, we will implement the appropriate tool on your website using Google Tag Manager or provide guidelines to the IT department.

Conducting tests

We carry out tests in stages, according to a previously agreed schedule. After each stage, we analyse the results and plan the next stage of testing.

Preparation of the report on all tests together with recommendations

The report created especially for your needs will contain the results of tests carried out and their impact on the optimization of your website's conversion rate. We will present recommendations and priorities for making changes to facilitate this process.
Expert comment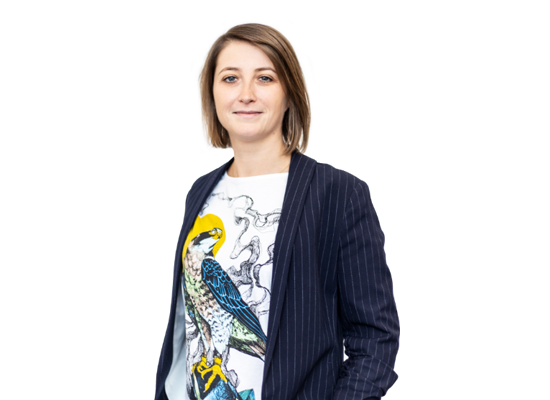 If you want to customize your site for users, you should know their preferences. To this end, it is necessary to conduct tests that will ensure that changes made to the site will improve the experience of people using the site. This is a simple way to increase efficiency and develop your business.
Ewa KańczukHead of Analytics
Contact us
Do you want to see the potential of your business?
Talk to us about how we can help you win!