SContent marketing strategy and content audit
Good content marketing is built on solid foundations. The first foundation without which it is difficult to take effective action is content marketing strategy. In-depth analysis of the target group, personas, optimal channels, model user paths … and full customer journey analysis – all this and much more is contained in the content marketing strategy.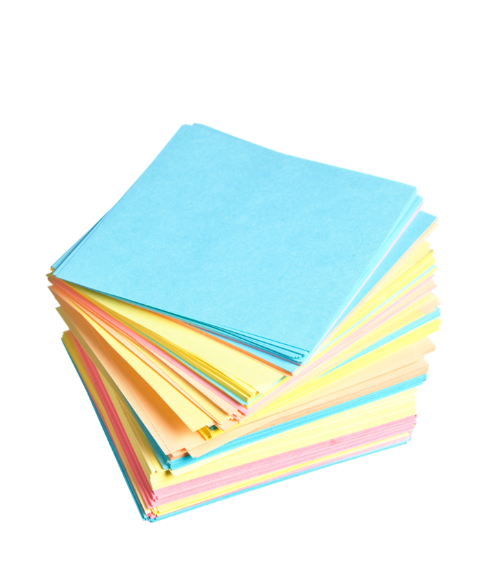 Competition analysis
A competitive environment is the starting point for a content marketing strategy. We use proven tools. Thanks to the analysis, conclusions and recommendations, you will be able to stand out from the competition.
Target group analysis
Thanks to the target group analysis, you will get to know your current and potential customers better. We will help you reach new recipients with content and more effectively localize existing ones.
Content audit
We will analyse your website from A to Z. We will check whether you are adequately communicating with the target group, prepare recommendations based on specific examples and present development paths.
Creative idea
We will prepare an original proposal for content marketing activities that you can successfully implement with us or on your own.
What are the benefits of working with us?
We will build strategic pillars to achieve success.

You will learn how the competition does it
Content marketing strategy will allow you to specify your content situation against the background of competition. Thanks to the strategy, you will easily answer the questions: what are you doing well, what can be improved, how to stand out in a creative way?

You will get to know your target groups better
Millennials, Generation Z, or maybe generation X? How do individual groups consume content, what habits do they have, and which target groups should they focus on? What content format will be effective? You will find answers to all these questions in the content marketing strategy.

You will receive a detailed analysis of past activities
Content marketing strategy is closely connected with content audit. The content will be verified by a dedicated team of specialists. We believe that in order to create a good strategy, you must first conduct an in-depth analysis of your current activities. We can also perform such an audit, disregarding the other elements of the strategy.

You will get accurate guidelines for creating content
The analysis of competition, target group and audit lead to one goal - to create a creative idea with all guidelines regarding the type of communication. Based on our document you will know what, where, how and when to publish and how to communicate with different groups of recipients.
The practical aspects
Find out the answers to the most common questions about content marketing strategies and content auditing.
What do I lose without a content marketing strategy?
Lack of strategy means that your activities are dispersed, less consistent and effective. Without a strategy, it is harder to define the goals and individual stages that lead to success. The lack of strategy also impedes the personalization and segmentation of communication in all channels - if you do not know your recipients well, you do not know their habits and you do not know how they behave on the Internet, it will be more difficult for you to build a strong brand position. The strategy gives you a competitive advantage - the pattern of your actions will have a specific basis, which was developed during a detailed analysis. The strategy will allow you to avoid missed investments in content marketing.
Who creates the content marketing strategy?
A team of our best specialists with a wide range of knowledge and competence is working on the strategy. Your strategy will be created by people who have a history of many successful content marketing strategies, whose implementation has allowed our clients to achieve multi-dimensional success. When creating strategies, we always use the support of our specialized analytical department and external, proven tools.
Based on what data is the target group analysis created?
The analysis always starts with a detailed briefing and analysis of the own data you have. The model data package contains at least three data sources from the following list:
Data from Google Analytics;
Data from Google Ads;
Data from the Facebook advertising panel;
Results of online and traditional surveys;
Summary of focus studies;
Consumer Insights;
Results of previous content marketing campaigns.
When creating the target groups analysis, we support such tools as Target Group Index (TGI) or Facebook Insights. This is really our workshop base, which we expand depending on the specifics of the industry and market.
What does content marketing strategy contain?
The strategy includes:
Competition analysis;
Analysis of target groups;
Persona building corresponding to target groups;
Creative idea with examples of implementations;
Selection of optimal content broadcast channels;
Guidelines for content and other content formats;
Important from a strategic perspective, micro-moments.
What is content audit?
Content audit involves analysing content across the entire website. Audit is a complementary product, thanks to which each section of the page and each type of content will be thoroughly examined by a group of our specialists. The analysis is not only about pointing out errors, but above all - indicating optimal solutions, along with ready examples of exemplary implementation, e.g. in the form of sample articles written by our specialists. Audit is a service that you can order from us separately - without developing a complete CM strategy.
Activities implemented as part of the strategy and audit
Content marketing strategy and audit step by step.
Content audit
Before we start creating a strategy, we recommend conducting a content audit. A thorough analysis of current content and communication will allow us to create a complementary content marketing strategy. The audit consists of language, communication, webwriting analysis, accuracy and consistency of messages, tone of voice as well as detailed analysis of individual forms of content.
Briefing
We start creating a strategy with a detailed briefing. We will ask you for access to all internal data and your social channels. We will first analyse the data you have.
Strategy
The next stage of constructing a content marketing strategy is a detailed analysis of competition. We thoroughly analyse your competitive environment, so you will know better where you are and how you can stand out.
Analysis
Then, we analyse the target groups you specify with our tools and with the support of the analytical department. We are expanding the group of recipients and segmenting target groups. We assign each group to a specific generation (X, Y, Z).
Persons
The next step is to create personas, i.e. model representatives of target groups. Each persona will be described in detail, and its final shape depends on the analysis of the target group and consumer insights.
Idea
Knowing who we are talking to, we create an original creative idea, along with segmentation of communication, selection of optimal channels and all other issues necessary for the full implementation of the strategy.
Final document
We give you a comprehensive document, which consists of three main areas: audit, analysis, strategy and creative idea.
Tools 
Modern tools are the basis of a good content marketing strategy
Target group analysis
When creating and specifying target groups, we use the advanced Target Group Index (TGI) panel. We support the analysis of additional tools such as Google Analytics, Facebook Insights, Google Ads and Quora. The analysis of target groups also includes research on discussion groups, microblogs and closed thematic groups on Facebook. Depending on the specifics of the industry - we also use dedicated reports from recognized research centres. During the analysis, we also use the continuous support of our analytical department.




Competition analysis
During the competition analysis, we use tools such as Brand24, BuzzSumo and Semstorm. These tools allow us to create a complete competition profile. Thanks to the analysis, we know exactly what content the competition creates, what organic range content marketing has and what involvement it generates in social media.


Content audit
The most important thing in the audit process is a dedicated team that cannot be replaced by any tools. During the audit our specialists work on such tools as BuzzSumo and jasnopis.


Collaboration 
Check how your business growth path step by step.
Detailed briefing

Knowing what challenges you face is crucial. It is needed to propose the best actions as well as set the priorities and order of implementations.

Guidelines for content creators

The basis of our activities is a file with communication, webwriting and optimization guidelines. We use tools and knowledge about your customers.

Content creation

Our experienced editors create useful, well-optimized and valuable content for users.

Content implementation

All the texts we write are delivered to you by e-mail or we implement them on our own.
Expert comment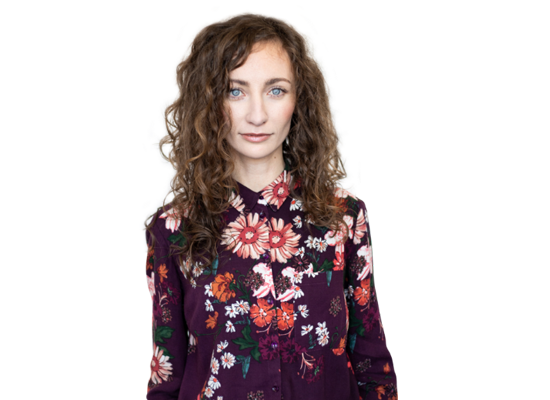 Valuable content tailored to the recipients is the basis for any company: from category and product descriptions to blog texts and expert articles to custom campaigns using user-generated content or influencers. Strategic content marketing based on data and based on various tools not only strengthens the visibility of the website in search results, but also builds the brand image and increases conversions. Entrust us with content marketing activities that will fill your customers' shopping path.
Izabella ŁęckaHead of Content Marketing
Contact us
Do you want to see the potential of your business?
Talk to us about how we can help you win!