Content Writing Services – we create content for people … and bots
We've been writing texts for websites and external portals for years! We know perfectly well how to create content that will interest your potential customers and encourage them to take specific actions. Creating content is much more than just writing SEO texts – we adapt each one to the style, language and needs of your target group and character of your brand.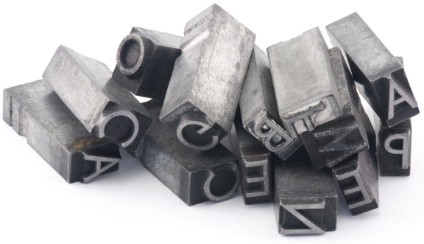 Product and services descriptions
We create product and service descriptions to show their values in an accessible and attractive way, which effectively encourages users to buy them.
Categories descriptions
Do you want to strengthen your site's position in the search engine? Our category descriptions are created in cooperation with the SEO department, therefore you can be sure that they will be optimized and friendly to Google bots.
Website, landing page and mailings content
Are you setting up a web page but the content is scarce? Do you need SEO or mailing texts? We create high-quality image and sales content for websites other channels.
E-Books
An e-book is a great tool for not only for reach and image-related activities, but also for generating leads. Our copywriters develop e-book content while the graphics department deals with its graphics and composition.
What can we offer?
We are your external marketing department. We have extensive competences in all areas of internet marketing.

Journalistic skills honed among the best
Our portfolio is full of publications for various websites, including leading sites belonging to the Interia Group. Writing articles for portals was honed under the watchful eye of the best journalists and editors, which is why our content guarantees the highest quality standards.

Combined powers of content and SEO
Not sure how to prepare and update content according to Google guidelines? Unique, good-quality content is one of the key determinants of SEO value for Google. Our SEO and CM team are preparing an analysis of your website and help to create SEO texts that your potential customers are looking for. Use this potential to grow!

Fast implementation
We are aware that in the case of texts for a website - especially the newly created one - time is money, principally in the field of online copywriting. For large orders, you always receive content in smaller, systematically delivered packages to implement them as quickly as possible.

A multitude of professional journalists, copywriters and translators
We work with experienced copywriters who specialize in a variety of industries and topics. We are constantly expanding our editor base - all to provide you with content created by the best! Do you need it in English of German? We have it all!
Practical aspects
Find out the answers to the most frequently asked questions about SEO auditing.
What are SEO texts?
SEO texts, or in other words SEO copywriting, is a very general term for various types of content that aims at increasing the visibility of a site in search results. Creating such content is characterized by an appropriate amount of previously selected key phrases. These can be product descriptions, category descriptions or guide articles.

Unfortunately, on the Internet today one can find a lot of SEO texts of really low quality. However, top-class SEO copywriting is not only content that has a certain number of key phrases and is in line with webwriting principles, but also brings real value to the reader - not to mention language correctness.
Why create product descriptions?
According to the "E-commerce in Poland. Gemius for e-Commerce Polska" report from 2018, the main reason why Poles do not decide to shop in online stores is the inability to touch the product (45% of responses). The answer to this state of affairs is, for example product videos or 360 photos as well as product descriptions that complement them.

Their goal is not only to show the advantages of a product, but also to convince the reader that it is a perfect match to his needs, which effectively encourages to make a purchase. It is also worth remembering that the descriptions should be optimized and comply with the principles of webwriting.

An engaging and effective product description goes beyond classic seo copywriting and should indicate the following:
specific technical details,
external features of the product, also descriptions of what is not visible to the naked eye (e.g. references to the sense of taste, smell or touch),
its functions and functionalities that help in specific situations or solve real problems of the target group,
how the product works and what are the effects,
what makes it stand out from other products,
for whom it was created.
It is essential not to duplicate product descriptions available on the manufacturer's or competition's website. Google's robots will identify it as so-called Duplicate content, which can contribute to lower page visibility in search results.
Why create category descriptions?
The main purpose of category descriptions is to show what is within a given product group and to support website positioning. This is why the starting point for any text of this type should include a reliable and comprehensive analysis done by a SEO specialist to know the main key phrases and their potential. Selected phrases should appear not only in individual paragraphs, but also in the title or headings of the second and third degree.

The document with guidelines is crucial for creating content. Although categories descriptions are typical SEO texts, you cannot forget about their quality and usability for clients. Any texts on a website are always a showcase of the brand and says a lot about it to the visitors. They create a specific image, build company's credibility and trust.

Category descriptions must be unique and tailored to the specifics of a particular target group who should easily find out what type of products are in a given category and receive a handful of useful tips and tricks to help them choose what best suits their needs.
What does a SEO guidelines file look like?
Before we create content, our team prepares a detailed document. The file with guidelines for SEO texts contains the URL of the destination where the content should appear, selected key phrases with the frequency of their use and also details like the minimum length of the text. Optionally, it may contain the potential value of individual phrases as well as information about specific places in the text in which the main key phrase is to appear or details concerning phrases variations or possible synonyms.

The final form of the file depends on individual arrangements and copywriter experience. For those who have been writing website texts for years, information about using synonyms or placing phrases in subheadings is obvious and there is no need to indicate this information in the guidelines.
Activities that we implement as part of the service
Action schedule
For large projects, we determine the order in which individual content will be created. We start with those that have the greatest potential both in terms of search engine visibility and sales. This approach also allows you to properly plan your marketing budget for the following months and quarters.
SEO guidelines file
A comprehensive document that is the basis for all subsequent SEO copywriting activities is developed by an interdisciplinary team. It is full of selected key phrases for individual subpages, information on their density or recommended length of texts.
File with communication and webwriting guidelines
File with communication and webwriting guidelines
For large projects (e.g. product descriptions), with a larger team of copywriters delegated, we create a document with guidelines on the style and language of communication. A matrix for descriptions, which ensures that all content on the page is consistent, is also attached.
Choosing a team of copywriters
Choosing a team of copywriters
Copywriters with specializations as close to Your business as possible are selected from our extensive database.
Creating texts
We prepare content and provide it to you as a whole or in smaller parts, as previously agreed.
Content implementation
We provide You with content for publication or implement it on Your behalf.
Collaboration 
Check how your business growth path step by step.
Detailed briefing

Knowing what challenges you face is crucial. It is needed to propose the best actions as well as set the priorities and order of implementations.

Guidelines for content creators

The basis of our activities is a file with communication, webwriting and optimization guidelines. We use tools and knowledge about your customers.

Content creation

Our experienced editors create useful, well-optimized and valuable content for users.

Content implementation

All the texts we write are delivered to you by e-mail or we implement them on our own.
Expert comment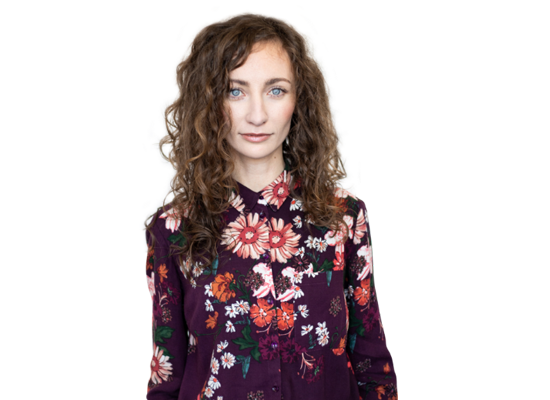 Valuable content tailored to the recipients is the basis for any company: from category and product descriptions to blog texts and expert articles to custom campaigns using user-generated content or influencers. Strategic content marketing based on data and based on various tools not only strengthens the visibility of the website in search results, but also builds the brand image and increases conversions. Entrust us with content marketing activities that will fill your customers' shopping path.
Izabella ŁęckaHead of Content Marketing
Contact us
Do you want to see the potential of your business?
Talk to us about how we can help you win!