Writing articles is our speciality!
Creating a company image based on brand journalism is one of the most effective methods today. Professional copywriting is definitely not enough. We assume that writing expert articles should be done in close cooperation with the client, while sponsored articles should be written by dedicated specialists and journalists.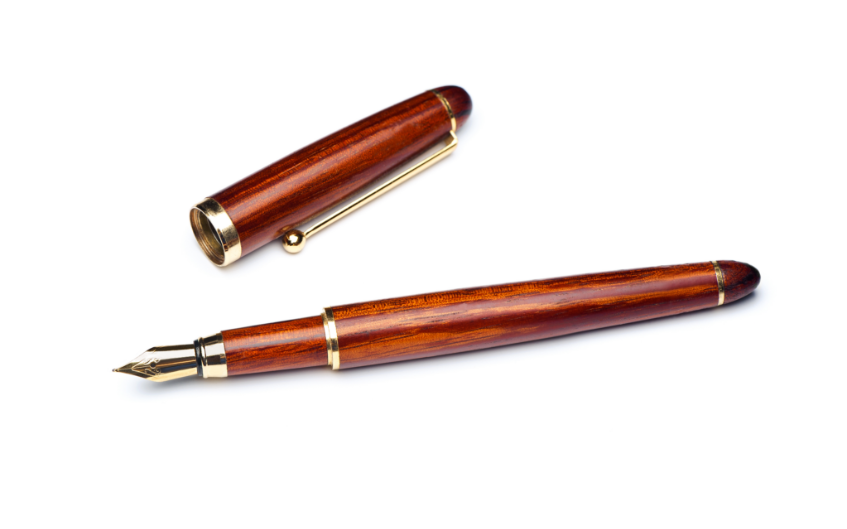 Expert articles
We create content that will make your brand be perceived as an expert in its field. We reach specific target groups and our expert articles are at the highest level.
Sponsored articles
Rebranding, new launch, merger? We will write a press release that journalists will be interested in. We will take care of your presence in the media and consistently built the brand image.
Press releases
Rebranding, new launch, merger? We will write a press release that journalists will be interested in. We will take care of your presence in the media and consistently built the brand image.
Marketing texts
Do you need content for banner advertising or a convincing brand story? We create marketing texts according to individual specifications. Our messages are precise, tailored to the target group and consistent with the brand's strategy.
Content publication
We publish content on carefully selected external websites. We know how time-consuming article writing is, which is why we pay special attention to ensuring that publication is effective.
What are the benefits of working with us?
We are specialists in creating the company image.

Top-notch articles
When working with us, it is guaranteed that the project will be supervised by a delegated editor who will ensure the highest quality of ordered texts.

Perfect targeting
We create content for specific target groups and personas which we build based on hard data. We make sure that the message is perfectly tailored to the audience.

Content marketing without borders
There is no industry that good content cannot be created for. We assume that content marketing is able to fill any niche.

Reaching at many levels
Each sponsored article or other marketing text needs multi-channel broadcast. You can expand our cooperation at any time to reach your customers more effectively.
Practical aspects
Find answers to the most frequently asked questions about expert and sponsored articles.
Why is it worth investing in writing articles?
Due to a huge competition on the market, investing in content marketing and article writing is vital for any company interested in its image. Building a coherent image of the company allows you to stand out in the crowd of competitors and expand the group of potential consumers. Consistently implemented content strategy and publication of expert and sponsored articles, guarantees an increase in brand awareness, positively affects positioning and website traffic. Regular issue of expert and sponsored articles also educate and engage your consumer group.
What is the difference between expert and sponsored articles?
Expert articles are designed to show the brand as an expert in its field. This type of content comes from a problem provided by a target group and presents its solution thanks to experts from a given brand. Expert articles are a classic example of brand journalism and media relations, i.e. a combination of marketing, PR and journalism.

An expert article usually has a statement from a brand representative, branding is not that important. In the case of expert articles, the most important thing is to provide the target group with valuable content and to signal the presence of the brand in a natural context. The form of expert articles allows you to show your content to various audiences of a given website. These types of articles allow you to effectively create the image of the brand and expand its perception.

Expert articles are also a great way to get valuable dofollow links, effectively supporting the link building process. They are valuable content for publishers, which means its publication price is lower than that of a sponsored article.

The main difference between sponsored articles and expert articles is branding which is much more important in the first than in the latter. In sponsored articles, it is possible to place products with direct offer links, add various different links and create a stronger brand image. In sponsored articles, the brand shows its best side; can present its products and services.

While expert articles are mainly intended to position the brand, in the case of sponsored articles the reach criteria, guarantee of specific traffic and certainty that the advertising message will reach the estimated number of recipients become more important. Sponsored articles are usually more expensive than expert articles.
How do we choose the topics of articles?
1. The first stage is always a detailed briefing. We want to learn as much as possible about your company, product or service that we will promote.

2. Using your knowledge, our own know-how and tools, we select target groups, personas and check which topics will potentially reach the largest audience.

3. Then we send our suggestions and outlines (product placement, key phrases), specify all necessary details, wait for approval and ... we start writing articles.
How do you choose external webpages?
For expert articles, the most important criteria are:
Target group match;
dofollow links;
Trust Flow link flow indicator;
Domain rating;
Number of unique website users.
For sponsored articles, the most important selection criteria are:
Target group match;
Traffic guarantee;
Number of unique website users;
Domain rating and website recognition;
Ability to implement custom actions with the publisher.
What can we offer?
Expert and sponsored articles without secrets.
Detailed briefing
We discuss our cooperation, define the challenges your brand faces as well as business and marketing goals that you want to achieve through external activities.
External publications schedule
External publications schedule
We prepare an editorial calendar with detailed data on the publishing of planned content and publishers. Each schedule includes detailed outlines, product placement, expert comments and selected graphic materials.
Content creation
We prepare high-quality content which is adjusted to the target group in a formal and communicative manner In the case of expert content, we closely cooperate with the client or use the substantive support of specialized editors.
SEO for texts
We optimize each text for key phrases prepared by an SEO specialist.
Graphics
We prepare product graphics, banners, infographics and other visual content formats to be placed in a sponsored article, expert article, press release or marketing text.
Content publication
We publish content and plan releases on external websites according to a schedule.
Reporting
As far as sponsored articles are concerned, we prepare activity statistics in cooperation with publishers.
Tools 
We use the best tools available to guarantee the creation of engaging content.
Target group matching and traffic guarantee
In the case of publications on external websites, we use both content platforms and individual contact with publishers - this allows us to learn about the website profile and its audience. We require publishers to provide data from Google Analytics. We have a large database of trusted publishers, so this process is not time-consuming. Thanks to individual approach toward publishers we can implement non-standard activities - publish content created jointly with the editors, infographics in an article or press release, videocontent etc.

Website quality
We analyse the quality of the website on which we want to publish expert articles using tools such as: Senuto, Semstorm, Majestic and Ahrefs. These tools allow us to define key qualitative indicators: trust flow, domain rating and estimate the organic traffic and unique users.




Topics
The most important tool in the content creation process will always be a creative, well-read journalist or copywriter. When writing articles and, we use the following tools: Answer The Public (key queries), Ubersuggest (key queries), BuzzSumo (coverage of similar topics on social media, competition).



Key phrases
We use Google's Keyword Planner to choose optimal keywords for an article. The tool provides data on keyword search potential and seasonality. As a result, our content is well optimized and generates valuable traffic.

Collaboration 
See what expert and sponsored content will look like.
Detailed briefing

To prepare a good article, we need to get to know each other well. We want to learn as much as possible about your brand, industry and the characteristics of the target group.

Schedule

Our schedule will provide information on planned publications. You know exactly when and what content will be published.

Content creation

Despite knowing the product and your brand well, prepared content is sent to you for approval. When materials are accepted, we publish articles on schedule.

Transparent reporting

At the end of each period, you will be provided with a summary of each issue we publish, along with a specialist commentary. The conclusions will be the basis for optimizing operations.
Expert comment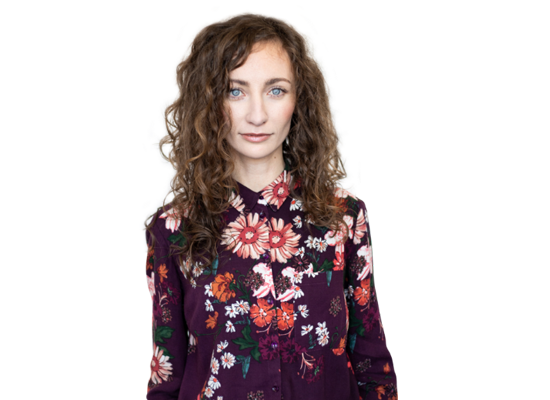 Valuable content tailored to the recipients is the basis for any company: from category and product descriptions to blog texts and expert articles to custom campaigns using user-generated content or influencers. Strategic content marketing based on data and based on various tools not only strengthens the visibility of the website in search results, but also builds the brand image and increases conversions. Entrust us with content marketing activities that will fill your customers' shopping path.
Izabella ŁęckaHead of Content Marketing
Contact us
Do you want to see the potential of your business?
Talk to us about how we can help you win!