Implement marketing automation with the best specialists!
The implementation of marketing automation in your company will help you save time and organize and automate sales, marketing and service processes. As experienced practitioners, we will make the most of the funds spent on other marketing activities.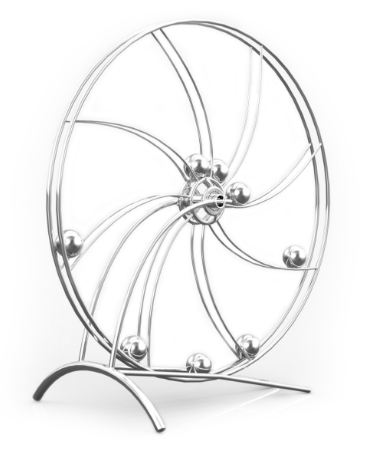 Tools selection
We will conduct research that will help us accurately determine your expectations. On this basis, we recommend a tailored marketing automation tool. If you already have a system - we will audit your current activities.
Strategy building
We will design a tailor-made strategy using tools such as Buyer Persona and Customer Journey Map. We rely on modern techniques for identifying needs, including concepts like design thinking.
Schedule
We concretize all activities and create schedule, which allows you to effectively plan campaigns and manage the entire project.
Implementation and support
We provide integration support, prepare necessary content and plan campaigns in line with the marketing calendar and real-time marketing.
Analysis and optimization
Our work is based on A / B / X tests. We analyse and optimize operations thought the duration of the project and regularly report the results.
Why us?
We are a team of experienced specialists working both with the B2B and e-commerce industries. We have practical knowledge in the field of implementation and operation of various marketing automation systems – although we are creative, we know one needs a box to think outside of it.

Know-how
We have been introducing marketing automation in companies of all sizes and industries for several years now. We know various systems, so we will select the tool that meets your expectations.

Still learning
We are regular participants of trainings conducted by producers of marketing automation class systems as well as digital marketing conferences.

Help from the start
We assist you from the very beginning of implementing marketing automation in your company. We help with integration, so we immediately take into account important issues that affect your future results.

Creative planning
We design your campaigns based on the 360° strategy and design thinking tools. Thanks to agency resources we can take care of every detail provide the highest level of services.

Time is money
Thanks to our extensive experience, we are able to implement planned activities in the shortest possible time. We have all the necessary resources to automate business processes in your company.

Optimization
We provide constant analysis and optimization of all activities, providing detailed reports and recommendations regarding necessary adjustments.
Our competences
See what activities we can introduce in cooperation with you. We plan each implementation based on your needs and our experience. We like challenges, which is why we are happy to work on new products and custom solutions.
Lead Generation and sales support activities
We will help you effectively generate sales leads using all kinds of forms and integrated additional tools. We will introduce appropriate segmentation and then implement automation to support effective lead marketing. Our activities will be based on sales funnels and lead scoring as well as an automatic alerting system.
Automatic Lead Nurturing
Acquiring sales leads is connected with the necessity of their education. For this purpose, we will use automatic mailing campaigns and activities in other channels. We design Lead Nurturing tailored to specific offers and stages on the purchasing path.
E-mail marketing – good practices
Creating mailing campaigns we stick to good practices and the highest standards. We will take care of all elements affecting the delivery of your messages, including correct and regular hygiene of the database. We plan the campaigns based on customer segmentation.
E-mail marketing automation
Is one of the key activities in the field of automatic marketing. It allows for quick contact with newly acquired leads, shortening the purchase path and proper personalization of the message. Automatic email campaigns are on average several times more effective than mass mailing.
Marketing automation e-commerce
Activities in e-commerce are characterized by the need to quickly respond to customer needs and tailor content to their expectations. That is why we analyse the purchasing paths of your target group, and then set automatic scenarios that will be there for your user at every stage of the sales funnel.
Omnichannel activities
Marketing and sales activities are only effective if the message is consistent across all channels. The strategy we prepare assumes communication with the client at the right place and time.
Expert Comment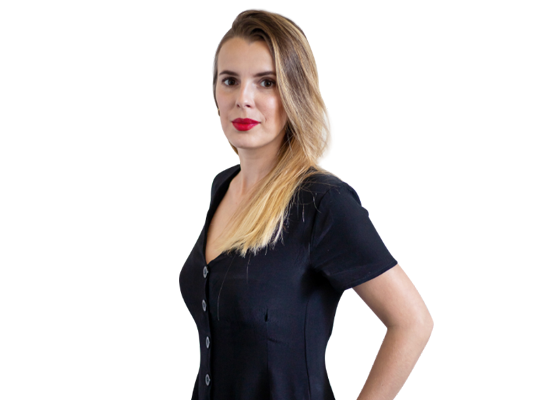 A successful implementation of marketing automation depends on several factors. The basis is to determine what our expectations for implementation are and which goals are to be achieved. Auditing current marketing activities is helpful in locating elements that require development and optimization. Data on these areas enable creating a coherent and realistic marketing automation strategy.
It is only now when can you decide on the tool you want to use. To make a right choice, you need to know existing solutions. When you do, you will be sure that the selected system will allow you to achieve the goals you set and is flexible enough to be integrated with other systems that you use. It is worth remembering that the implementation of the system will also absorb your time and resources. You will achieve a satisfactory effect only when you keep testing and optimizing the conducted activities.
Katarzyna MikaHead of Marketing Automation
Contact us
Do you want to see the potential of your business?
Talk to us about how we can help you win!