Reach through the image with the Google Display Network
Thanks to the Google Display Network (GDN) campaigns, you will gain access to a global advertising network which generates billions of views per day. Reach the right people with image advertising and build interest in your brand.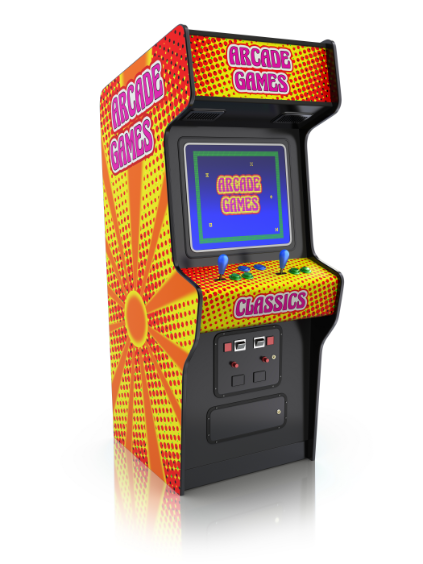 Wide reach
The Google Display Network includes both hundreds of large sites and hundreds of thousands of niche websites. By using GDN ads, users will definitely notice the advertising - regardless of which sites they visit and device they use.
Advanced targeting
The Google Display Network (GDN) features advanced targeting options. Thanks to the extensive targeting system, you can combine behavioural and contextual targeting to create your own custom networks best suited to your business.
Remarketing
According to research, a user visits a page up to several dozen times before converting, and returning users are much more involved and convert more often than new ones. Therefore, GDN remarketing allows reaching people who are, to some extent, interested in the offer as well as helps to build a positive image of the company in the minds of customers. It is effective and brings relatively quick and satisfactory results.
Image building and brand promotion
In a GDN campaign, you can act in a various way - through graphics, multimedia or text. Image-based ads more easily create an emotional bond with the user because they can tell a story or visualize your offer. That is why it is an ideal channel to build brand awareness.
Interesting ads are the key to success
The Google Display Network is a chance to attract attention and engage users thanks to attractive ad formats. The most popular types are:

Self-made graphic ads
the most popular static or animated banner ads. They give you precise control over the advertising message.

Flexible display ads
allow you to automatically create an ad without employing graphic designers. Creating them is fast and easy: just a few images, logos and advertising texts. They adapt to the font and character of the site and fit into less popular formats.

Engaging ads
attractive graphic and video ads on YouTube and the Google Display Network.

Ads in Gmail
interactive ads displayed in Gmail in the 'offer' and 'community' tabs. They allow you to reach users with a more personalized message.
Frequently asked questions
Find out answers for the most frequently asked Google Display Network (GDN) questions.
What is GDN?
GDN – The Google Display Network; This Network is a huge collection of various sites covering numerous themes. These include websites owned by Google (Gmail, YouTube, Google Maps) as well as applications and websites of Google partners (Gazeta.pl, Wykop.pl, thematic blogs). Ads on the Google Display Network reach users at high stages of the shopping funnel.
What are the targeting methods?
The Google Display Network may target ads to certain groups - distinct types of audiences or in specific situations or within particular content.

1. Audience targeting includes user profiles that constitute the target group. Audience targeting – defined by:
Who they are (detailed demographic data);
What their interests and habits are (similar interests and non-standard similarity);
What they are looking for or planning to do (recipients on the market, life events and non-standard recipients with similar intentions);
How they interacted with Your company? (remarketing recipients and similar recipients).
2. Demographic targeting (gender, age, parental status).
3. Client list targeting (information shared by your clients).
4. Contextual targeting - matches ads to relevant websites considering the following elements:
Key words;
Themes;
Destination.
What is range?
Reach is the number of "possible impressions" that match your targeting settings. It shows an estimated number of impressions that can theoretically be achieved with current settings and targeting.
What are the GDN billing models?
Display ads are billed depending on the goals you want to achieve. You can focus on expanding your reach and pay for impressions or bet on interaction with an ad and pay for clicks.

CPC – cost per click on an ad

The model recommended in campaigns aimed at convincing people to do certain things like entering our website. It is recommended in remarket campaigns in which advertising leads to a specific landing page.

CPM – cost per thousand ad impressions

The model works well in reach campaigns because the system chooses places to display ads with the highest potential visibility. It is recommended for campaigns that aim at promoting new, unknown brands, products or services.
What are the sizes of GDN banners?
Google allows animated and non-animated graphic ads in GIF, JPG, PNG formats with a maximum size of 150 KB. The most popular sizes include:
Square and rectangular;
Skyscraper;
Long banner;
For mobile device.
The sizes of ad formats and their specifications often change.
Can my ad be displayed on specific sites?
Yes. An ad can appear on specific websites or next to a particular content (e.g. an article or YouTube video) provided that the selected placement belongs to the Google advertising network.
GDN campaigns in the sales funnel
See how the Google Display Network is used depending on the stage of the sales funnel.
Increasing brand recognition
Increasing brand recognition
Displaying banners presenting the brand and its products. Targeted geographically, thematically or behaviourally.
Building lists of interested recipients
Building lists of interested recipients
Banners presenting brands, products or services - narrow targeting.
Increasing users' engagement
Increasing users' engagement
Remarketing to users who have not shown interest so far, for example by directing them to interesting content (e.g. an article or comparison).
Lead acquisition
Narrow targeting at groups of people or topics closely related to the target group with the full support of remarketing.
Contact us
Do you want to see the potential of your business?
Talk to us about how we can help you win!