Google Ads Campaign (former Adwords campaign – Paid Search Management Services) – we reach the right people at the right time.
We start with thorough study of a client's business in order to achieve the best results by designing and optimizing Google Ads campaigns individually. We verify previous activities, analyse competition moves on the Internet, check the potential of google Adwords campaigns (currently Google Ads). The Google Ads campaign is seen as key to quick results: more revenue and new leads.
Google Ads advertising campaigns are a guarantee of reaching users exactly when they are searching for your product or service. Do not hesitate and entrust running and optimizing your campaigns to professionals – we will generate more revenue increase the conversion rate and deliver more customers.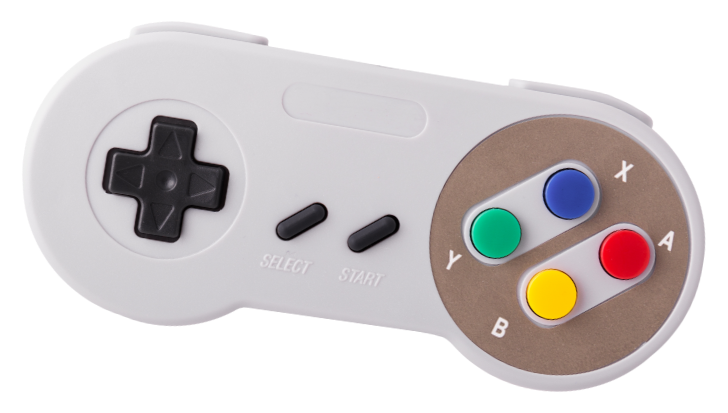 Let's get to know each other!
Before starting the optimization of the campaign, we will analyse your business and its market environment to adapt our activities to your marketing strategy, which ensures achieving the best results. We will scrutinize your site to find its strengths and weaknesses. you will be shown what competition is up to on the Internet and what you can do to leave them far behind.
We will analyse your digital activities
Before we start optimizing your Adwords campaign (now Google Ads), we need to study the current online activities: we will delve into Google Analytics reports, check the quality of your website, analyse the existing structure of your Google Ads account paying attention to the keywords that characterize your business.
Let us introduce you to the world of internet marketing
If you have not started your online adventure yet, do not worry! We will explain the difference between paid and organic traffic, implement both Google Ads account and Google Analytics and explain how to use online marketing tools efficiently. Together we will define your goals and adjust your budget.
We optimize, test and experiment
Just as there is no one proven recipe for success, there are no universal ways to run Google Adwords campaigns (currently Google Ads). To achieve success, we are constantly looking for new solutions, implementing new tools or testing Ads creatives. It is done to achieve the best results and meet your expectations.
We are happy to talk
By working with us, you will gain access to a dedicated, certified specialist whose work is to use the search engine campaigns to their full potential and make every effort to ensure that we get on well. We will be a partner who will take care of the campaign effects and simultaneously tell you which outside elements can improve its effectiveness.
What are the benefits of working with us?
We are your external marketing department. We have extensive competences in all areas of internet marketing.

Quick results
Compared to other online marketing channels, PPC campaigns pay off relatively quickly. Unlike SEO, which is a long-term investment, the results of the google Adwords campaign (now Google Ads) are visible in the first month of cooperation.

Achieving goals
Thanks to Google Ads campaigns, you will multiply your revenues, strengthen brand recognition and increase a number of leads. We will not stop until the potential of search engine campaigns is used to the fullest.

Dedicated specialists
By working with us, you will gain dedicated specialists: a certified PPC specialist who will explain all the technical aspects of the campaign and an account manager who will build a long-lasting business relationship.

Individual approach
Each client is unique because every business has its own distinctive and one-of-a-kind features. We design tailor-made campaigns to adapt to the nature of your work and your business.
Frequently asked questions
Find out the answers to the most frequently asked questions about running a campaign.
Who is the owner of the Google Ads account?
If you already have a Google Ads and Google Analytics account, You are the account owner. For us to take full advantage of Google Ads, we will ask you to grant access to the account at the administrative level. If you do not have If you do not have an account yet, we will set it up on your behalf and provide You with an access so that You can check the results of individual campaigns at any time. After the cooperation is over, all access is retrieved to the client who becomes the owner of the account. In this way, the account history is kept for further analysis.
What do I pay for?
The sum spent on Google Ads consists of an advertising budget and agency margin. We set the budget at the beginning of cooperation, in this way we know what resources we have and what results we can expect. The budget is flexible and you can always adjust it during our cooperation. The second component of the paid sum is the agency's margin which is determined at the beginning of our cooperation. It depends on the size of the campaign itself and the scope of work.
How much my campaign budget should be?
The budget is the monthly amount you want to spend on Google Ads, not including agency margins. During the preparation of the offer, we ask you to specify how much you can spend on a monthly campaign, so that we know the scale of your business. You will also receive forecasted results of the campaign in the budget you set. If the budget is too small to achieve satisfactory results, we will present you with a budget proposal that will be optimal for the set goals or narrow the campaign to bring the forecasted budget closer to your capabilities.
How can I top up my budget in Google Ads?
There are several payment methods you can use. After setting the budget, you can entrust us with billing issues in full. Then we will take care of the settlement with Google, and the budget we use will be added to the total invoice that will be issued to You at the end of the month. The second solution is connecting your credit card to the Google account. In this case, You top up the account, and we make sure that the budget is not exceeded. In this case, the invoice issued at the end of the month contains our margin only.
What does Google Ads campaign include?
The scope of Google Ads service includes Google Ads account creation and configuration, goals setting, remarketing lists creation, campaign and ads determination and implementation. We will conduct and optimize campaigns on an ongoing basis and present the progress of our work in a report once a month.
How are campaign results reported?
Every month You will receive a report in which we will show the basic campaign indicators such as impressions, clicks, CPC, CTR, revenues or conversions. Thanks to them, You will be able to compare campaigns, assess traffic sources or make a budget allocation decision. We will provide You with reports in Google Data Studio, Excel or pdf. Each report will be commented by a specialist who will interpret the data.
What kind of indicators are there in the reports?
Indicators included in the reports allow for a preliminary assessment of the campaign. The most popular are:

Impressions - the frequency with which the ad is shown to the user.

Clicks - the desired interaction when the user meets the ad. After clicking on the ad, the user is taken to the landing page.

CPC (Cost Per Click) - the amount you pay for each click on an ad. In this billing model, you do not pay for displaying an ad.

Budget (cost) - the amount you want to spend on advertising. Declared at the beginning of the month.

Revenue - total revenue or total transaction amount used in e-commerce.

CTR - (click through rate) - determines the effectiveness of campaigns.

Conversion - the desired action that the website user will take, e.g. completing the form, entering a contact page or purchasing.

Keyword - the selected phrase or word, which trigger the display of ads after being entered by the search engine user.
After how many months can you draw conclusions?
It depends on the campaign budget and the amount of data. The larger the campaign budget, the more data is needed to optimize the campaign. The first month is usually a test month during which we check effectiveness of our actions - which keywords convert best or which products or services best achieved the assumed goals. The first permanent effects appear after 2-3 months.
Why should the campaign be continuous?
The campaign continuity and its history affect the result of this campaign. Quality score is one of the most important factors affecting your ad position. The higher the quality score, the less we pay for a click on an ad.
How to assess whether the campaign is conducted properly?
First, the campaign is conducted properly when it achieves (or even exceeds) the goals assumed at the beginning of cooperation and when you are satisfied with the cooperation. Month by month, the campaign should also have better and better results until its potential is exhausted. To evaluate the campaign, it is necessary to analyse the campaign indicators which are included in the monthly reports.
What is the campaign?
A campaign is a set of ad groups that share a common element such as location, budget or topic targeting. It is often organized by categories of products or services that you offer.
What is an ad group?
A part of the campaign. It contains ads for similar purposes. Each ad group should have at least 3 different text ads and one flexible ad that lead to one landing page.
Is Google Ads just a text ad?
No. Text advertising is the most common form of advertising on Google that appears in selected places on the search results list. However, Google offers many more formats and ad placements. You can show your ads on the Display Network (GDN) and reach people browsing websites, watching a YouTube video, using Gmail, or using mobile devices and applications. You can reach them, for example through banners or video ads. If You run an online store, products can be sold via product ads which present a photo, price and product name.
What can we offer?
Below are some areas in which we can help you.
Search Campaigns
Search engine campaigns are tailored to the specific needs of the user. It means that when searching for a specific product, we do not flood the search engine with every possible product but only those that match the search results. A well-run campaign ensures that the ad is displayed on the highest position in search results. You pay only for effects - impressions, clicks or conversions.
Google Display Network Campaigns (GDN)
Google Display Network Campaigns (GDN)
If you want to promote your brand, the GDN advertising network is just for you. We can offer effective targeting methods to maximize results. It is an ideal tool for achieving image goals and the opportunity to present a brand or product to potential customers. Check how we generated record page reach and engaged Internet users with Szlachetna Paczka (Nobel Package) charity campaign.
YouTube Campaigns
YouTube, while being underestimated by many advertisers, has a great marketing potential - it is the second largest search engine in Poland and in the world. Advertising on this channel allows you to take advantage of the effectiveness of TV ads without spending large sums for the prime time. It is worth mentioning that YouTube in Poland is still a platform where the competition is relatively weak, so the costs of running the campaign are lower.
Product Campaigns (PLA)
Google product campaigns are one of the most popular forms of online store advertising. Users see a photo, name and price of a product before entering the store's website. The ads are always up-to-date as Google constantly updates prices and product availability. It is a perfect opportunity to advertise hundreds or even thousands of products from your store and still having low CPC ratio.
Mobile advertisement
Smartphones are omnipresent weather You like it or not. We will help You use the full potential of this channel. Thanks to mobile advertising, you will reach your potential customers when they are on the move. The results will show how mobile devices influence your business and you will agree that a good media plan cannot do without them.
Lead Campaigns
Acquiring leads, i.e. contact details of potential customers, is one of the key components of marketing and sales strategies in B2B. They often feature a specialized target group, which is not easy to reach. We will help you gain new customers even in difficult industries.
Foreign Campaigns
Are you planning to enter foreign markets with your product or service? Do you want to increase sales in a store located abroad? For years, we have been helping our clients win foreign markets. Last year only, we have operated in 12 countries, successfully implementing sales campaigns for our partners. As one of only four agencies in Poland, we participate in the "Export Guru" program supported by Google. This confirms our experience in conducting export campaigns.
Tools 
See what tools we use to achieve the best results.
Competition analysis
We analyse Your competitors to find out whom you will face - we know about their activates, keywords they use to promote and what their position in a search engine is.

Senuto - shows the largest competitors and their most important key phrases.

Searchmetrics - is used in export campaigns to check which keywords were used by competitors to gain high positions.

Auction analysis - provides us with data about other advertisers who participated in the same auctions.


Website analysis
Landing page quality is one of the most important components of a quality score. To make it as high as possible, we evaluate the site using the following tools:

Google Analytics - allows us to analyse traffic sources, advertising effectiveness and user behaviour.

Google Search Console - this tool evaluates how often a website pages appear in Google search results and which search terms cause it.

PageSpeed Insights - analyses the page in terms of its speed and shows us areas that can be improved. The page loading speed is one of the elements affecting the quality of the landing page.

Google Tag Assistant - records the path followed by users visiting a site

Google Optimize - shows us the best versions of your website





Campaign management and optimization
Campaign optimization is a key job performed by a PPC specialist. To make it as effective as possible we employ the following tools:

Keyword Planner - helps us choose the most appropriate keywords for your business, learn their search potential as well as determine the approximate budget of your campaign.

Google Editor - supports us in quick campaign management

Ad preview and diagnostics - determines why ads or ad extensions are not displayed

Reach planner - supports us in planning video campaigns based on YouTube coverage as well as on websites and applications of video partners

Market Finder - allows you to identify potential customers and increase online export sales


Cooperation 
See what makes us stand out.
Many years of experience

We started with Interia - one of the three largest Internet portals in Poland. We have run campaigns for the largest Polish and foreign brands such as RMF, Rajapack, Vitkac and Black Red White. Throughout this period we have run X campaigns and spent X budgets.

Google Premier Partners Status

We have the Premier Google Partner status which is awarded by Google to the best agencies in the world. This is how Google recommends agencies which are regarded as reliable and professional business partners.

Experience in running foreign campaigns

We are a Google partner in export campaigns. As one of just four agencies in Poland, we participate in the "Export Guru" programme.

Prizes and distinctions

Our campaigns have been noticed in the following competitions: Google Premier Partner Award EMEA, Performance Marketing Diamonds CEE, European Search Awards, e-commerce Polska Awards and Webstar.

Dedicated project supervisor and a team of specialists

Relationship with our client is of utmost importance. We are happy to answer all your questions, introduce you to the secrets of online marketing and run the campaign in a transparent way.

Active participation in industry organizations

We are active members of the working groups of IBA Polska and the Chamber of Electronic Economy.
Contact us
Do you want to see the potential of your business?
Talk to us about how we can help you win!