Google Ads Grants for Nonprofit (NGO) advertising
Let us introduce you to Google Ad Grants: a programme that allows non-profit organizations to reach a wider audience and more effectively accomplish their mission. 5 reasons why your NGO should use Google Ad Grants: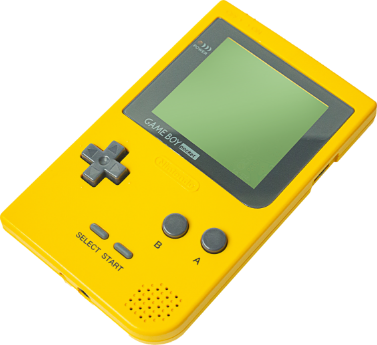 $10 000 for free advertising every month
Get up to PLN 40,000 a month in budget for free search engine advertising. Promote your organization for free.
Free advertisement for NGOs in the search engine
Thanks to Google Ads Grants, you will reach people who are looking for NGOs and have not met your organization yet. Promote special actions, aid, initiatives like, for example 1% campaigns.
Present your mission
Increase awareness of the problem and take actions. Present the activities of your association or foundation for free.
Increase the number of donors
Thanks to Google Grants, you will attract donors and engage them in your agenda. Reach investors, donors and benefactors.
Acquire volunteers
Engage volunteers who will strengthen the team with their time, positive energy, new skills and experience.
Why us?
If you are an NGO representative, we can run Google Grants campaigns for you. Check what makes us different.

Experience
We have many years of experience in implementing the Google Grants programme and running campaigns for NGOs.

Specialists at your disposal
Your campaign will be prepared and conducted by a certified PPC specialist. You will also get the support of a dedicated account manager who will answer all your questions.

Knowledge and science
We have knowledge, confirmed by certificates, and we are an official Google partner. We constantly train - ourselves and our clients. We understand that our knowledge gives us a competitive advantage.
Google Ad Grants: FAQ
Find answers to frequently asked questions about the Google Ad Grants programme.
Who is Google Ads Grants for?
Only non-profit charity organizations that are in good standing and meet all country-specific requirements can apply for a Google Grants account. In Poland, the program is available for:
Public benefit organizations;
Foundations or associations registered in the National Court Register (KRS) kept by the Ministry of Justice.
Organizations currently registered at Technologie.org.pl, TechSoup Global's regional branch.
Who is not eligible for Google Ads Grants?
The organization cannot be:
A public entity or organization;
Hospital or health care facility;
School, academic institution or university (charity departments of educational organizations may participate in the programme).
Is Google Ads Grants free?
Yes, participation in the programme is free. Once you have qualified for the programme, you can only spend the budget on Google campaigns that are included the programme. If you want to use our help, remember that the amount awarded in the programme does not include the agency's margin.
How can I qualify for the Google Ad Grants programme?
To use the Google Ad Grants programme, several formal and legal requirements must be met. First, you should have the status of a non-profit organization. Another requirement is a working website with substantive content describing the mission of the organization. The site must also confirm the statements required by Google regarding non-discrimination and accepting and using donations. To apply for the programme, one must submit a membership application available on the Google website and complete the form. After a positive answer, you can start creating a new Google Ads account (you cannot work with an existing account).
Can I promote two sites from one Google Ads Grants account?
Yes. As a part of the Google Ad Grants programme, you can apply for the promotion of a second site under the same account. To this end, complete the appropriate application and provide justification.
How can I spend my budget on Google Ads Grants?
The advertising budget can only be used for search campaigns. Ads sponsored by Google Ad Grants appear on Google search results pages below paid ads. Google Ad Grants does not include display ads on the GDN Display Network and ads on partner sites.
How to run campaigns on Google Ads Grants?
In general, running Google Ads Grant campaigns is no different from running and optimizing standard Google Ads campaigns. However, there are a number of restrictions that the campaign must meet to continue its participation in the programme:

1. Appropriate geo targeting
2. At least 2 active ad groups in a given campaign
3. At least 2 non-identical ad extensions with site links
4. Average monthly CTR not less than 5%
5. Respond to users' queries and intentions and be in line with organization's mission
6. The maximum CPC cannot exceed $2(unless it is a 'Maximize conversions' strategy)
7. For accounts created after January 1, 2018 which use a smart conversion-based bidding strategy, it is requested to have conversion tracking implemented in line with Google's requirements as well as at least 1 conversion per month.
Contact us
Do you want to see the potential of your business?
Talk to us about how we can help you win!