Check what makes our export campaigns stand out
Foreign expansion brings virtually unlimited development opportunities. With us, you will reach international clients and increase the scale of your business. Check what makes us stand out in the crowd.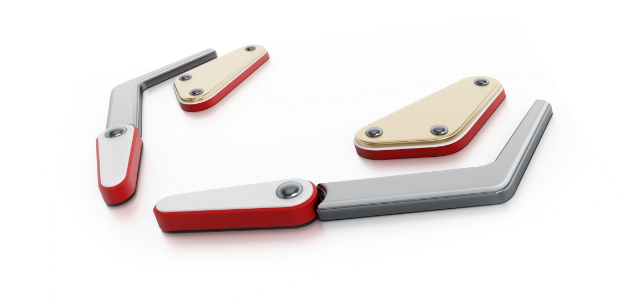 Experience
We have many years of experience in export campaigns: we have conducted advertising campaigns on over 30 markets around the world.
Experts trained by Google
Our specialists have been trained by Google in conducting campaigns for foreign markets. We have acquired strategic and operational competence of export consulting for e-commerce.
Insight and marketing strategy
We will help to define business insights. Later it will serve as a base for designing a comprehensive digital marketing strategy that will rise your brand on another level.
Delegated specialist
A certified PPC specialist will design and implement advertising campaigns which consider specifics of the market you plan to expand to. Moreover, an account manager will always dispel your doubts and answer all your questions.
What can we do for you?
The export process requires thorough preparation: topping up the budget, launching the campaign and observing statistics but all this is the grand finale. Before we launch your first campaign, we need to carry out a comprehensive analysis and design a proper strategy. Here are the main points to cover:

Opportunities
We check which markets you should enter with your product in the first place to gain the most. Thanks to Google tools, analyses and research, we will offer you business expansion directions with the largest development potential.

Entry barrier verification
We prepare for you a full package of information on legal and tax requirements that you must meet to start e-commerce abroad. Thanks to cooperation with Google, we have detailed knowledge about almost every market. From our research you will learn about good practices of website design, typical consumer buying behaviour and its meaning for your business. We will perform a comprehensive analysis of your competitors' Google Ads activities.

Operational strategy
Together with Google product specialists, we will localize your website for foreign markets - from content translation, through payments and customer care to the best logistics options.

Marketing strategy
We check which markets you should enter with your product in the first place to gain the most. We will create a comprehensive marketing strategy based on reliable analysis.

Analytics
Before launching advertising, we check if all data is collected correctly. We can set up your Google Analytics account or perform an audit of an existing one. Our analysts prepare dedicated reports in Google Data Studio that will help you verify the current results of our activities.

Campaign implementation and continuous optimization
When the strategy is done, we begin operations. Your project is taken care of by a delegated experienced specialist. During the entire campaign, we will monitor the results and perform a constant optimization.
Our tools 
Have a look at tools we use to identify market opportunities and best optimize marketing activities.
Google Tools
Our own data: Google Analytics Google Play Developer Console Firebase Analytics Keyword Planner

Other sources Consumer Barometer Google Trends Market Finder Think with Google Google Public Data Explorer Market Explorer Global Market Scorecard Global Seasonality Data Insights Finder






Other tools
eMarketer Euromonitor Euler Hermes World Factbook eConsultancy Buzzsumo Brand24 Facebook Audience Insights SEMrush Similarweb Ahrefs








Contact us
Do you want to see the potential of your business?
Talk to us about how we can help you win!