Automate your ads to increase profits
Programmatic – more efficient and precise online campaigns. Why is it worth investing in Programmatic?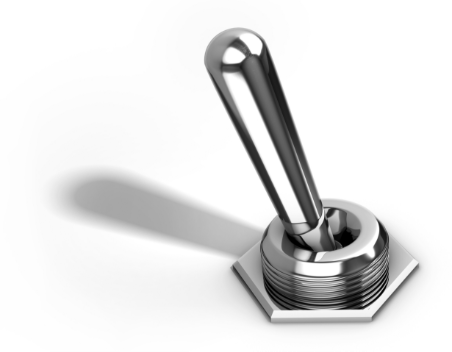 High efficiency
Programmatic is an advanced technology that allows you to increase performance and, most importantly, precision of online advertising targeting. An advertiser pays only for highly effective ads displayed to the right people at the right time.
Automation
The sales process is fully automated, which gives you the opportunity to improve it through making prices more flexible by using an auction model, using advertising space more efficiently and optimizing campaigns in real time.
Personalization
Analytical tools examine swaths of data at any given moment. Accurate knowledge about users allows to target your ads at people who are actually interested in converting. It gives the possibility of not wasting your advertising budget on ineffective activities but focusing on areas that actually bring results.
Advanced targeting
Programmatic allows you to target advertising formats at a specific group of recipients and freely combine data into segments. They may include gender, age, social status as well as specific geographical location in the country. In addition, you can also set ads to be displayed at specific time of day and monitor their frequency.
Quick ROI calculation
In a short period of time, the platform clearly defines coverage and helps determine whether the campaign provides optimal return on investment.
Basic concepts of Programmatic
Programmatic buying is based on the automatic purchase of media for broadcasting advertising messages. Below are the most important elements of this ecosystem.

Programmatic
is a technology that allows running campaigns through advanced shopping platforms. The process is fully automated and allows you to reach specific target groups with a personalized message. The sale of advertising space takes place via the auction model (RTB) or by paying a fee, previously agreed with the publisher (fixed price model).

RTB
(real-time-bidding) - is an element of Programmatic advertising where launching a campaign is identical to launching real-time bidding. The process of selling and buying advertising space occurs while the website is loading. It is usually done via platforms such as ad exchange or SSP that connect advertisers to publishers.

SSP
(Supply Side Platform) – is a tool that provides advertising space to the virtual market (Ad Exchange) where the sale and purchase of advertisements is made. The most popular SSP platforms are: Display & Video 360 (formerly DoubleClick), AdMob, Admeld or Revmob.

DSP
(Demand Side Platform) – a group of platforms that allow buying advertising space from SSP in real time, based on information about an individual user. The most popular platforms are DoubleClick (now Display & Video 360), AppNexus or AdForm.

Ad Exchange
a type of virtual ad market place that allows transactions between publishers and advertisers. It can be available to all buyers ("open") or with limited access ("private").

DMP
(Data Management Platform) – a tool for collecting and managing user data. It allows you to combine different data (first, second and third-party data). In this way, it is possible to accurately segment users for more accurate targeting.
FAQ
Programmatic – frequently asked questions:
Can I pay per click?
No. Programmatic does not work in a CPC model. Data is billed based on the following models:

1. CPM-U - cost per thousand users. A seller marks users with a buyer code and sets price according to the number of marked users. The price is therefore dependent on the amount of potential data usage.

2. CPM-I - cost per thousand emissions using data. A buyer pays for the actual use, i.e. broadcasting of the advertisement with the use of seller's database.

3. Flat-fee - a fixed fee for a specific database provided by a seller.
Are Programmatic and RTB the same thing?
No. Although concepts are often confused, they are not the same. Programmatic is a media buying scheme that is based on automation. RTB is one of the purchase methods. Programmatic includes also other sales models than auction (RTB) - guaranteed (direct / automated guaranteed), PMP (private marketplace) or open RTB.
How much does Programmatic cost?
Programmatic has a relatively large entry barrier of several thousand PLN (about $1000+). The Display & Video 360 platform includes about 10-15% of the media budget margin. Other DSPs also add the costs of a tool and possible tracking as well as the costs of the campaign and creation. Standard display advertising requires several thousand PLN of media budget. The exact targeting increases costs significantly.
Is Programmatic for me?
To think about Programmatic at all, you need to have at least a monthly media budget of several thousand PLN (about $1000+). If you are not sure whether his form of media purchase is attractive to you, contact us, and we will carry out a profitability analysis and tell you what you can expect from such a campaign.
How is Programmatic different from Google Ads?
DSP - a group of platforms that enables a purchase of advertising space in the Programmatic system - provides access to auctions, regardless of the supplier. Google Ads allows campaigns only on the Google Network. Strategies based on the Programmatic buying system are more complicated, but they are also definitely more effective than Google Ads.
See what makes us stand out
Our actions are always focused on the outcome. Find out why you should work with us.
Experience
We have extensive experience in running Programmatic activities: our specialists spent several million dollars on campaigns conducted in this auction model.
Profitability analysis
We know that Programmatic is not for everyone. Before starting cooperation, we will perform a free profitability analysis for you. If it turns out that this solution will not be useful for your business, we will offer you alternative solutions that will bring better results.
Delegated project supervisor and team of specialists
Delegated project supervisor and team of specialists
We care for the relationship with our clients. We are happy to answer all your questions and conduct Programmatic activities for you at the highest level to maximize results.
RTB in 6 quick steps 
Programmatic: check how automated advertising works.
A user clicks and turns on the advertising page

A publisher sends dimensions of the available space to the SSP

The SSP "reads" user's cookies to display the most accurate advertisement

The DSP makes a price proposal

The SSP selects the winning auction, but the second price is paid

A user sees an ad selected for him/her.
Contact us
Do you want to see the potential of your business?
Talk to us about how we can help you win!