International SEO Services
Website positioning on foreign markets (Germany, France, Great Britain etc.) requires an individual, precise strategy for each of the countries in which we want to promote. This is due to economic and cultural differences as well as Google's approach to the SEO market there. Check how we can help you expand your business abroad: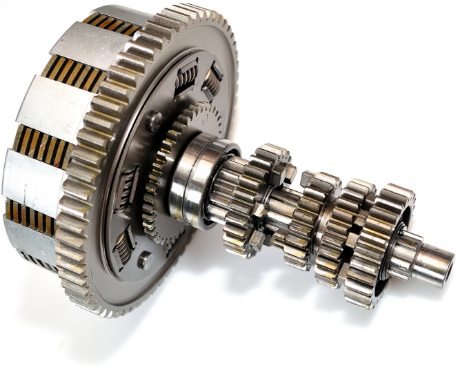 Comprehensive SEO analysis on foreign markets
Before undertaking activities related to foreign SEO, we conduct a thorough market analysis. We consider various factors that can have a direct impact on the success of your business. We study SEO functioning, industry, competition, cultural customs and other elements that are vital for results achieved by the website to get the best possible results.
Foreign Linkbuilding
A thorough analysis of a given market allows us to prepare an appropriate link building strategy. We make sure that the added links are properly varied and of high quality. Thanks to competition analysis, we have a base for finding valuable spots for link building. We also support our activities related to foreign positioning by linking thematically related pages from Bauer Group websites.
Selecting a domain and optimizing language versions
If you are just expanding your business to a foreign market, we will help you prepare a market entry strategy for further markets. We will show you how to implement it - on a separate domain, in a subdomain or in a directory. The next question will be what kind of domain - national (e.g. .de, .co.uk) or functional (e.g. .com or .net) - works best in the given country. If there are several language versions on the website, we will ensure their proper configuration and implementation of hreflang attributes, thanks to which recipients will be directed to page in their language.
Analysis of website visibility and organic traffic on foreign markets
We conduct our SEO activities basing on data (SEO data-driven) provided by tools like Surfer SEO, Ahrefs or Screaming Frog. We use Searchmetrics and Similarweb to analyse visibility and organic traffic on foreign markets. It provides us with complete information to make the best decisions as far as both SEO and your business is concerned.
Foreign positioning effects
What to expect when ordering your website positioning on foreign markets? Our activities and recommendations will provide:

Visibility on foreign markets
We strengthen the visibility of different language versions of the site in the search engine by SEO and linkbuilding activities. This will cause the site to be displayed in response to queries entered by foreign users who are interested in the products or services offered by your business.

Foreign customers
Free search results are one of the most effective as well as the cheapest sources of acquiring new users - thanks to the foreign positioning you can reach potential customers from abroad.

Brand recognition on foreign markets
We promote your brand abroad. Our activities focus on constantly increasing brand recognition on foreign markets and building the trust of new users.

Business development
We care about the growth of your business and show you the possibilities of its development. We check in which markets your products and services are the most popular among search engine users. We conduct competition analysis and identify strengths and weaknesses of your website. This data will allow you to gain an advantage over websites owned by competition in a given country.
What does SEO service on foreign markets involve?
The most frequently asked questions regarding website positioning abroad:
Foreign SEO - what is it?
Foreign SEO is positioning the website on markets abroad such as Germany, France, Great Britain etc. It is often a cheaper and more effective solution than looking for an agency abroad that will conduct SEO activities on that market.
Do I need foreign positioning?
If you already have a website in other languages that monetizes services or products on a foreign market or you are just thinking about expanding your business outside of Poland, foreign positioning is an inseparable element of the strategy which supposed to maximize profits. There is competition in every market that already conducts SEO activities, which makes it extremely challenging to enter a foreign market without sufficient promotion.
How much does foreign positioning cost?
The costs of foreign positioning depend primarily on the country and are largely associated with the expenses incurred for obtaining links. The next element of the pricing is the size and type of website - usually an e-commerce website requires more work than an offer page. One of the most important factors is competitiveness in a given industry - the speed of achieving goals and expenses for website promotion depend greatly on this factor.
Tools that support our activities on foreign markets 
Only proven tools
When positioning foreign websites, we use tools such as SimilarWeb and Searchmetrics.


Expert Comment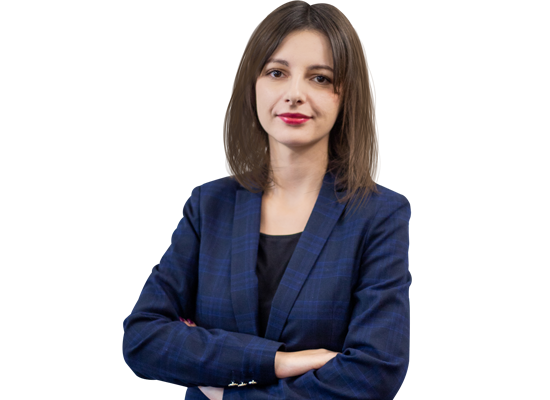 Foreign positioning is subject to the same rules as SEO activities conducted for Polish domains. However, it requires knowledge of specifics of the market in which we want to promote the site, not to mention competitiveness of an industry or search engines that are popular in a given country. The service entrusted to specialists experienced in conducting SEO activities abroad cost less and often brings better results than ordering a positioning from a foreign agency. If you plan to expand your business to other countries, foreign SEO should become an essential element of your business promotion strategy.
Klaudia KosińskaSEO Specialist
Contact us
Do you want to see the potential of your business?
Talk to us about how we can help you win!