Search Engine Optimization
Professionally carried out website optimization and properly tailored link building strategy provides long-term effects in the form of high positions on key phrases and organic traffic. Nowadays, website positioning is a comprehensive service that requires an individual approach and development of a precise strategy. Find out why it is worth entrusting SEO of your website to us.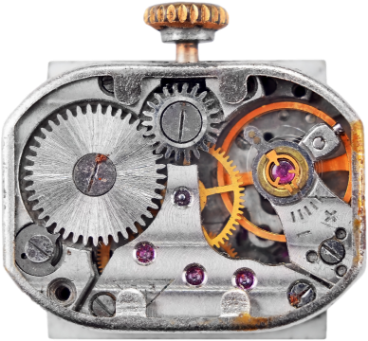 Comprehensive SEO service
A precise key phrases matching, content enrichment, technical optimization, constant analysis of competition activities and creative development projects - at every stage of cooperation we offer solutions that will allow you to fully use the potential of your website.
Link building
We will provide your website with natural, high-quality links from Bauer Group websites including one of the largest information portals in Poland visited by millions of users every day. We are aware that sources diversification is an important element of the linking strategy. That is why we support our off-site activities with a supply base of valuable and thematic content.
Data-driven SEO
We conduct our activities in a data-driven model, using real data obtained from tools such as Ahrefs, Screaming Frog, SiteBulb or Surfer SEO or information obtained because of server log analysis. We create SEO guidelines based on the actual status of the website.
SEO and UX
We focus not only on obtaining traffic, but also on maintaining it and adjusting the content of the website to expectations of recipients, which in turn is an important factor when effective positioning of the page is concerned. Better intuitiveness and usability of the website affects the conversion path optimization, which means a higher number of leads or orders obtained.
Experience
We have many years of experience built on numerous collaborations with our partners in Poland and abroad. We know how to position websites from various industries, and we are up to date with changes that occur in the search engine. Many recognizable brands have trusted us because we undertake difficult tasks and respond to the high requirements of our clients.
Transparency
Every month we send a comprehensive SEO report on the activities carried out, containing all the most important information about your site in organic results. You can expect to get a summary of traffic, its quality and conversions, current positions of used key phrases, description of our activities and examples of links that we obtained in a given month. All the tools we use are free to access to verify the results of our work.
What will be the effects of our collaboration?
Implementing the changes we recommend will:

Increase visibility
Improving the visibility of the page, and therefore increasing the number of key phrases on which the page is displayed, means reaching a wider audience. Thanks to SEO optimization, the website will achieve higher positions for queries entered by search engine users. It will improve the click through rate (CTR) reflecting interest in the content of the website.

Increase organic traffic
Website positioning in Google and other search engines results in a significant increase in quality traffic, i.e. people interested in your services or products. We will help you gain new users and maintain valuable website traffic.

Bring profits
The high-quality traffic obtained via SEO activities translates into measurable effects in the form of an increase in revenues or numbers of leads obtained. We consider various factors that affect the number of conversions to maximize your profits.

Facilitate brand recognition
The presence of the site in the Google index strengthens brand awareness among potential customers using the search engine. The company's website positioning helps the brand name to achieve high positions in organic results, which increases its recognition.

Grow your business
We do not limit our activities to positioning on phrases. During our collaboration, we are constantly looking for opportunities for the development of your website and offer solutions that will allow you to fully use its potential.
What is the SEO service?
The most frequently asked questions about website positioning on the internet:
SEO – what is it?
Search Engine Optimization (SEO) is simply a process of website optimization for search engines. It improves a website, which leads to higher positions on Search Engine Results Pages (SERP). What is more, when users type a query into the search engine, they will receive a list of pages that Google considers to be best in line with their intentions. The better your site is optimized, the more likely it is to be in the best results group. The presence on the first page of Google search makes it more possible that users will enter your page first and never bother to look for the one owned by competitors.
What is site positioning?
Website positioning is a set of activities to ensure its highest position in the search engine ranking. These include linkbuilding, improving website usability, content marketing and, most importantly, SEO. Positioning is an effective form of advertisement that allows reaching numerous users and potential customers.
When effects of positioning will be visible?
An effective SEO is a long-term process of adapting to changes in search algorithms and developing your site. The results depend on many factors such as the status of the website or the competitiveness of a given industry. However, a professional website optimization done in line with good practices recommended by Google, brings lasting results in the form of increased traffic.
Why is my site not visible on Google?
The absence in the search results may depend on many factors such as optimization errors, changes in Google algorithms, low-quality links or change of URL addressing. Even before signing a contract, we examine the current situation of your website and draw conclusions that help in the further stage of website positioning. Our activities comply with Google guidelines and do not expose the website to penalties imposed by the search engine.
How much does positioning cost?
Positioning costs depend on the size and type of website. Positioning an online store requires more input than work on a small offer page. One of the most important factors is the competitiveness of a given industry as it determines how quickly it will be possible to achieve assumed business goals. Depending on these factors, we offer flexible billing methods based on an increase in revenues, traffic or leads; or a SEO subscription in the form of a fixed monthly fee.
Elements that are included in the SEO activities at Semahead
SEO is an increasingly complex process. We understand this perfectly and that is why we are constantly expanding our offer. Check what one can get when cooperating with Semahead:
Broad positioning
Based on the analysis of the website and its competitors, we create a list of carefully selected keywords related to important categories and products on the website which are the basis for building visibility and generating traffic on the website. We do not narrow our actions to positioning a selected group of phrases - we adhere to the strategy of wide positioning, and we also consider precise long-tail phrases that ensure the highest number of conversions. Long tail positioning helps in reaching those users who are the most interested in the site's offer.
SEO audit
Based on a detailed analysis, we prepare an SEO audit indicating which areas and elements of the website require optimization. In the document, in addition to explaining the detected elements for improvement, there are tips showing how to fix problems and ready-to-implement guidelines to facilitate the page optimization process.
SEO analysis for mobile devices
SEO analysis for mobile devices
A new model of Google's indexing favours pages intended for mobile devices (mobile-first indexing). Hence, it is the mobile version of the website that has a decisive impact on its assessment by Google. We analyse the website in terms of mobile SEO and recommend changes which allow you to get an intuitive and fast website adapted to mobile devices. It will increase the traffic generated by smartphone and tablet users.
Content marketing
We support your content marketing strategy which aims to increase the visibility of the site to search queries and reach more users. You will be provided with a schedule by which completing and extending descriptions on the site will be done. We prepare guidelines for content on categories, producers and products subpages and verify if already written texts comply with Google requirements. Also, new content will be recommended, for example in the form of a blog. Our Content Marketing department will create quality texts for your website and blog and deal with technicalities.
User Experience analysis
We carry out a UX examination and point to elements that can translate into negative perception by users. Providing customers with a well-designed website extends the time spent on the website and improves its effectiveness, which brings measurable effects, for example in the form of a larger number of orders.
Off-site activities
We acquire links from valuable and thematically related pages. We also carry out a thorough analysis of competition links to find attractive places for link building. The linking strategy is designed for the whole year and is based on the analysis of current links and seasonality in SEO. All this allows us to build a strong profile of links leading to your landing page.
SEO support and consulting
SEO support and consulting
We guarantee constant care of an experienced specialist who provides substantive support in adapting the site to SEO requirements throughout the entire period of cooperation. We are there for you regardless of whether you intend to introduce changes to the existing site or plan to build it from scratch.
SEO Tools 
Modern tools, strong background and constantly updated knowledge – this is what we base comprehensive SEO on.
Only proven tools
Our activities are based on data, which is why at every stage of our work we use professional and advanced tools that allow us to carry out a thorough analysis of each area of the website in real time.
Expert comment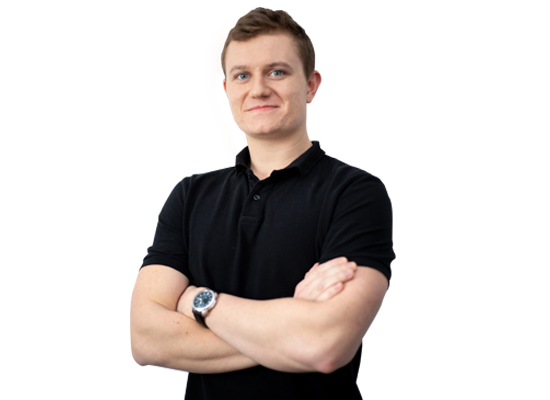 Website positioning is a comprehensive service including expanding website content strategy, increasing its visibility in search results as well as technical SEO responsible for website architecture optimization and its efficient indexing by search engine bots. Website optimization, along with link building activities, results in long-term effects in the form of high positions and valuable organic traffic. Ordering SEO for your website grants increased revenue and becoming more recognizable on the Internet.
Mateusz SękaraSEO Team Leader
Contact us
Do you want to see the potential of your business?
Talk to us about how we can help you win!