See what makes our SEO audit stand out!
We approach optimization in a holistic and creative way. We guarantee that our SEO analysis is not only a document, but also a high-level service that will provide valuable conclusions for your marketing activities. Our SEO audit is primarily a substantive analysis of existing SEO activities.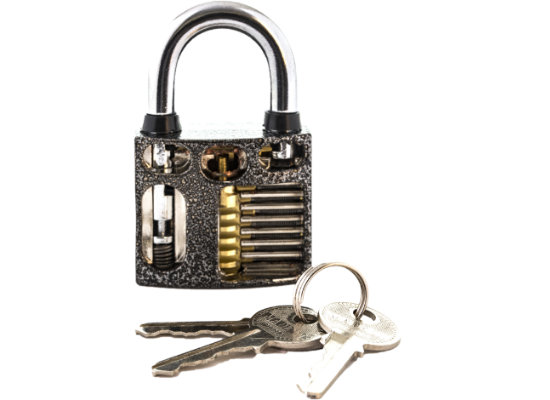 Comprehensive SEO analysis
Our SEO audit checks over 100 of the most important factors, including: site structure and navigation, internal linking, content optimization, speed, mobile version, security and UX elements.
Comparison to competition
We will analyse the current situation of the site and indicate good practices used by those sites that occupy better positions. Your top 3 competitors will be considered.
Link profile audit
We will also take care of off-site activities - analyse links directing to your domain throughout its existence and cut out from those that are of poor quality and not related to the subject of the site.
Implementation support
A developer in charge of implementing the changes will be in constant contact with you. We will create an implementation schedule monitor the whole process to avoid errors.
Experience
We have extensive competence and 10 years of experience - we have conducted hundreds of website audits for both the largest companies, leaders in their industries, and micro enterprises.
What can we offer?
We are your external marketing department. We have extensive competences in all areas of internet marketing.

Solutions
We prepare an audit of the website SEO not only to point out errors, but mainly to inform how to correct them. We rely on current guidelines from Google, and to be up to date with trends, we use only proven methods. This audit will do both - analyse the existing situation and, most importantly, deliver development proposals from a business perspective.

Improved usability
During the website audit, we go beyond standards and indicate good practices regarding website usability (UX). We improve the user experience so that he or she is more likely to place orders and return regularly.

Implementation support
We explain how to implement audit elements. If necessary, we recommend alternative solutions to suit your site's capabilities. We work directly with developers, so you can focus on growing your business.
Increased organic traffic
We prepare a website audit in a way it constantly works in favour of your website by increasing its visibility to the most important key phrases. Greater visibility contributes to brand recognition and increases organic traffic because it is easier for users to reach it via search engine.

Increased profit
We analyse the elements that positively affect sales, which in turn provides the website with more and better converting traffic - bringing profits or leads.
Practical aspects
Find out the answers to the most frequently asked questions about SEO auditing.
What is SEO audit?
Our SEO audit is a service which goal is to optimize the website in terms of search engine algorithm. It involves conducting a detailed SEO analysis of the page in terms of its compliance with Google recommendations and accessibility for users. On its basis, a SEO specialist creates a comprehensive document with a list of errors on the page that prevent its effective positioning as well as provides ways to solve these problems. Such a file serves as a manual for webmasters who can implement changes on the website, which results in better search engine positioning.
What does SEO audit involves?
Our comprehensive SEO analysis, in addition to guidelines on the technical aspects of the site, also includes optimization recommendations for the content posted on the site - it is a perfect solution for editors and people responsible for the content of the website. Moreover, the audit contains comments related to the functionality of the website. On their basis, it is possible to improve key elements of the page that affect the users' experience and keep them on the site. The website audit is a holistic view of the website, therefore, in addition to pointing out the errors themselves, it helps in selecting areas of the website whose potential has not been fully utilized. The audit will indicate development ideas which will be the most beneficial from the marketing and business point of view.
What is the purpose of website auditing?
Even the best-designed site is only effective when it is available to both users and Google robots. Website audits are designed to identify all possible errors that lower site's position in search results, which affects attracting new users. Pages that follow Google's optimization recommendations have the best chance of taking top spots in the search engine. The specialist who conducts the site audit will check if the site meets these requirements, describe possible problems and indicate how to fix them.
Why I should conduct a website SEO audit?
Our SEO audit allows you to learn about the strengths and weaknesses of the site. The recommendations included in the document precisely explain how to optimize elements of the page that needed attention how to make necessary changes. Fixing site errors contributes to better results in terms of visibility and traffic from organic search results. All those actions are undertaken to improve positioning and achieve better results than the competition.
Elements to be optimized
What exactly will I find in the SEO audit, which elements will be analysed?
Current website traffic and visibility
Current website traffic and visibility
We will check how your site is doing so far.
Key phrases
Based on the content on your website, competition and our knowledge, we will select appropriate keywords and optimize the website.
Titles and descriptions of pages
Titles and descriptions of pages
We will show you how to improve those elements that are displayed in user search results.
Page indexing
We will assess whether Google's crawlers can easily reach your site and understand its content.
Website navigation and usability (UX)
Website navigation and usability (UX)
We will improve elements that are used by the user to navigate your site more easily.
URLs
We will check if the URLs can be improved to make them even more friendly and assess whether they work properly.
Structured data
We will advise you on how to effectively implement microformats which give even more information about your website to users of search engines.
Content
We will eliminate duplication and show you how to expand the content so that it serves both user and positioning.
Graphics
We will optimize graphics to load faster and have a better impact on page position.
Page loading speed
We will check how fast the page loads and speed it up if necessary.
Mobile version
We will advise you on how to build a mobile version of your website.
Security
We will ensure that the site is safe for users.
Business expanding proposals for the site
Business expanding proposals for the site
We will suggest how to expand the areas of the website to gain even greater visibility and more customers.
Link profile analysis
We will analyse the links that have been directing to your site from the beginning of its existence and disclaim those that are of poor quality and not related to the topic of the page.
Tools 
We use the best tools available and numerous proprietary solutions to perform our work the best we can.
Website status and competition analysis
The first stage of a website audit is SEO analysis of the current site situation. The most important tools giving insight into the website statistics are Google Analytics and Google Search Console. By using Google Analytics, we analyse website traffic and user engagement, while Search Console obtains information about the status of its indexing. Senuto shows who compete with the site for visibility on key keywords.




Key phrases selection
Google Keyword Planner is a tool of choice when selecting the most relevant keywords for a site. The tool provides data on keyword search potential and seasonality.

Website structure analysis
We use advanced web crawlers that collect detailed data on all parameters relevant when examining website structure and navigation. We rely mainly on data from the most popular SEO crawler - Screaming Frog or, alternatively, Sitebulba.



Google tools
We use recommended tools to check if the site meets the Google's standards. We measure a website's performance and speed with PageSpeed Insights, while a mobile optimization test verifies if the page is suited to display on smartphones and tablets. The Structured Data Testing Tool is used to examine the correct implementation of structured data that is responsible for the appearance of the page in the search results.

Link profile analysis
We conduct an off-page SEO analysis to check the quality of domains linking to the page using Majestica and Ahrefs - the most popular tools for evaluating incoming links. We use the Clusteric tool to audit and select links that do not work properly.



Working with us 
ee your business growth path step by step.
Access to tools

To perform a comprehensive site audit, we need access to tools that collect information about your site - Google Analytics and Google Search Console.

Competition analysis

We need you to select some of the most important competitors, the rest we will find ourselves.

Key phrases selecting

We will match key phrases relevant to your website, add them to the program monitoring their daily search engine positions and grant you access to it.

Document preparation

We will create a comprehensive audit, divided into two stages, that will last about a month.

Schedule of implementation

After completing our SEO audit, we will determine the priorities of necessary changes on a scale of 0-10 and on this basis prepare a work schedule.

Double check

Firstly, a test version of a site will be implemented and tested. Only after its acceptance will we recommend the audit implementation on the current version of the page.
Expert Comment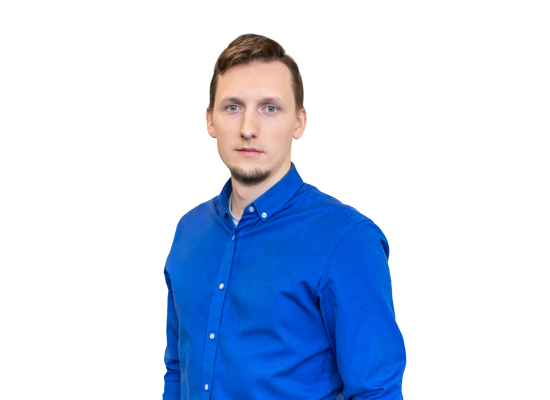 Our SEO audit is a key element at the start of a website positioning project. Defining strengths and weaknesses of your website combined with competition analysis allows us to guide you on how to increase visibility in search results. As a result of our SEO audit, you will be provided with an optimization schedule and a plan for corrective actions for the coming months which, if correctly implemented, will allow a brand to be effectively strengthened in organic results. In addition to the technical elements, also a link profile and UX aspects will be scrutinized. It will complement the document and allow you to plan your brand promotion strategy in the search engine for the future.
Rafał UrbanekHead of SEO
Contact us
Do you want to see the potential of your business?
Talk to us about how we can help you win!