Facebook Competitions Marketing Services – not as black as it is painted
Running a successful Facebook contest may seem like a task full of pitfalls and formalities. However, if you have an agency that knows its business, you are only a few steps away from your goal. We will:.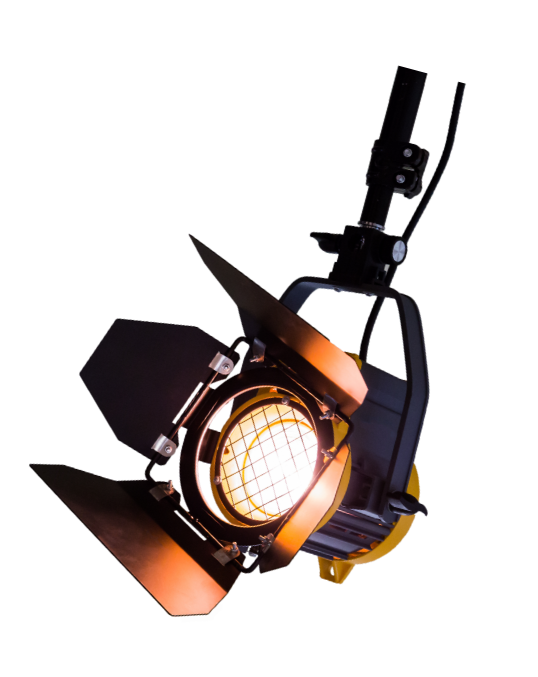 Prepare contest mechanics
Before you get into action, it's a good idea to have a plan. This also applies to the Facebook contest. Together we will set goals that you want to achieve during and after the event.
Help to make rules
You cannot have a Facebook contest without regulations. It should not only be clear to the contestant but also in accordance with Facebook regulations and the Polish law.
Create content
Facebook contests must be creative and properly balanced between the attractiveness of a prize and the difficulty of a task. We will show you how to do it in style.
Resolve conflicts and disputes
The bigger the prize, the greater the emotions. It is hard to avoid the negative ones. We keep an eye on participants to avoid misunderstandings and unpleasant situations.
Promote an event
Without a well-thought promotion you may not be able to reach the right target audience. A proper Facebook campaign that comes along the contest will significantly increase interest.
What can we offer?
We are your external marketing department. We have extensive competences in all areas of internet marketing.

New followers, bigger awareness, more sales
An engaging Facebook contest with attractive prizes will increase your brand awareness and provide you with new followers. Depending on the nature of the competition, it can also translate into increased sales.

Building loyal community
Every community - including the virtual one - likes to feel appreciated. Facebook contests with prizes are a good way to show that people are important to you. This, in turn, helps to build a group of regular customers and brand ambassadors.

Effective product launch
A contest is a good way to launch a new product. Your community will not only get information about its existence but also have the opportunity to test it as the first to do so. A positive buzz around the offer can make the contestants buy your product, even if they do not win it.

Even better understanding of the target group
A contest task can be a good way to check fans' preferences, problems that can be solved thanks to your product or why they value your services. This is a great excuse to get to learn something new about them. It is knowledge that is worth having!
Practical aspects
Find out the answers to the most frequently asked questions about Facebook contests.
Can a Facebook contest be a lottery?
Actually, it can. However, it may not always be profitable because it involves many formalities and costs. The rules on conducting lotteries are determined by the Gambling Act. To organize a lottery on Facebook, you must submit to the Tax Administration Chamber the following:
application for authorization to conduct a lottery,
a fee of 10% of a prize value,
bank guarantee of a prize,
documents confirming the legal origin of funds intended for the organization of lotteries,
lottery regulations draft,
certificate of non-compliance with taxes, social security contributions and customs duties.
All documents must be submitted 2 months before the start of the lottery. In addition, the lottery must be controlled by a person with a certificate provided by the Minister of Finance.
These requirements apply not only to Facebook competitions but also to competitions elsewhere - as long as there is an element of randomness in selecting winners.
Do I have to pay tax on the Facebook contest?
Facebook vs. the law? The Act on personal income tax and the Act on the provision of electronic services specify the amount of tax (referred to as "income from other sources") on the prize in an online competition at 10% of the value of the prize. The following themes are excluded from the above:
science,
culture,
art,
journalism,
sport.
The tax is not included in contests where the value of the prize does not exceed PLN 760. The organizer is responsible for collecting the tax as well as sending it to the tax office in the annual PIT-8AR declaration.
Do Facebook contests have regulations?
When organizing Facebook competitions, you need to avoid a few things. You may not require a competitor to:
share a post with your contest,
post anything on his or his friend's wall,
tag on the photos of the contest's organizer or its entities,
invite to like a page or take part in the contest.
What must be included in the Facebook contest regulations?
Facebook contest regulations includes:
information on who the contest organizer is start and end date,
venue of a contest (profile, group, etc.),
information if there are any restrictions like age or place of residence, etc.
information on who is not allowed to take part in a contest,
information on the entity by whom personal data are processed,
descriptions of tasks,
prizes and its values,
time and method of sending the prize
rules for selecting winners,
how the organizer will inform about the winners,
provisions regarding the transfer of licenses or the grant of licenses to them,
rules regarding the tax payment,
complaints' description and rules,
a place where the regulations are located,
release Facebook from liability,
information that the competition is not sponsored or endorsed by Facebook.
What is included in our service?
Facebook contests – from soups to nuts.
Goals
We determine what should be achieved through the competition and the moment when it supposed to happen.
Contest mechanics
We prepare an action plan which regards both the time when a contest is active and when it is finished. It will be the basis for creating regulations and carrying out the entire procedure.
Prizes
We choose prizes for the winners. Usually the best idea is to use your new product or a set of bestsellers from your store. However, in some cases it will be more accurate to reach for rewards not directly related to your company but, for example, relevant to a theme of the contest or desired/needed by people who are to participate in it.
Tasks
Must always be of difficulty level adequate to a prize - the task can also be used to get feedback on your product or brand, so you should choose carefully. Too high an entry barrier will cause discouragement and little interest. On the other hand, when it is too low - the action will be attended by random people who are not of value from your marketing goals perspective.
Regulations
Together with your Legal Department we will prepare competition rules based on legal principles and Facebook regulations.
Visuals
We will provide a set of graphics showing your contest in a clear and attractive way.
Start of a contest
The moment when a contest starts is crucial. We will make sure to communicate it also on your other channels.
Supporting activities
We can create a landing page supporting any contest and place the winning entries, for example, in an e-book or a dedicated gallery on your website.
Paid campaign
We will support the contest with a paid promotion to reach the target group as widely as possible.
Monitoring and response
During the contest participants are going to have lots of questions. Relax, we will answer all of them. What is more, all who entered the competition will be given a credit accordingly.
Winners selection
We will help in choosing the winner and provide you with the data necessary to deliver the prize.
Reporting
We will prepare a report presenting conclusions from a contest and its results.
Expert comment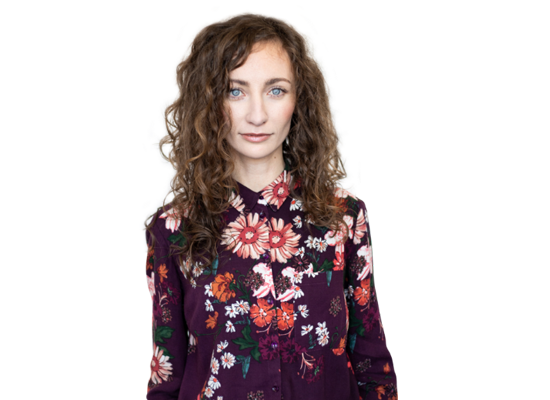 Contests are an effective way to activate site followers but also to gain new ones. What is the recipe for a contest that will get positive publicity and be widely popular? Your contest has to have well-prepared mechanics, rules that are in compliance with the law, creative tasks with an adequate entry barrier and an attractive reward, appropriate promotion and high availability and responsiveness in answering participants' questions. 
Izabella ŁęckaHead of Content Marketing
Contact us
Do you want to see the potential of your business?
Talk to us about how we can help you win!