Facebook profile/pages management Services – we know social media like no other!
If you are not on Facebook you do not exist. How many times have you heard this? However, mere presence is not everything. We are well aware of what a good social account should consist of – not only on Facebook. We provide comprehensive social media services. Reaching customers with advertising messages on social media is what we do or a living.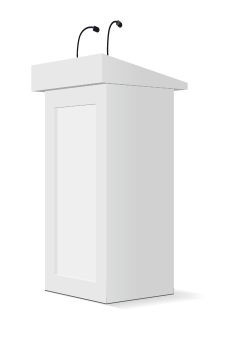 Strategy
The beginning of cooperation, we always define the goals we want to pursue, examine the target group and analyse what the competition does. Only on this basis do we design a creative idea for your brand.
Engaging and consistent content
Obvious, is it not? Simple? In no case. Activities in social media mean catching attention and getting closer to conversions. It is all about associating a brand with a specific cycles or the visual layer of posts.
Interactions
The key to running a company Facebook page or Instagram profile is a dialogue with recipients. We know this perfectly, so no message or comment will be left unanswered.
Up-to-date knowledge
Social media is a dynamic market, and we sail in this sough sea. We are up to date with any changes, and we know how to use them to your advantage.
What are the benefits of working with us?
Our social media service is comprehensive. We will take care of your profiles and make you stand out in the crowd.

Conversion increase
The dream of every trader. And what if we tell you that it is possible and that social media can make a huge contribution to it? We know how to make social media sell and we will not hesitate to use our knowledge - for the benefit of you.

Promotion not only on Facebook
Show us your goals, and we will tell you which social media to be in. Running a Facebook or Instagram fanpage is not enough. We will advise you where to find customers, and we will also run profiles on many platforms at once.

Build your image on social media
A proper insight is essential. We will explore the market to learn about your customers' preferences and create your brand's personas in social media. Who do you want to be? A buddy? An expert? A trendsetter? We will help you design this image. We know how to create original content - regardless of the industry.

Develop your business
We have been running social media for companies for years. We are well aware of the potential that lies within them and that a well-run profile can drive business to further development. It is worth using these opportunities.

Combined powers of social media and content
There is no social media without content. Fortunately, we can always count on our content marketing department, whose creative forces have been supporting us in the process of creating even better content.
Practical aspects of social media
Find out the answers to the most frequently asked questions about running social media profiles.
Why should my company be present on Facebook (and not only there)?
Today, social media is an indispensable element of any business. To raise your position in the market, you need to be in constant contact with current and potential customers. In 2019, there were almost 3.5 billion users on social media which is 45% of the world's population. There is a perfect chance that your future client will be among them.

We believe that, regardless of the industry, running a company profile on Facebook and other social platforms can (and even should!) take place in a creative and engaging way. What does this mean in practice? Content that will make you stand out from the competition with its originality, but at the same time, lead your audience to take specific actions.
How to run a company profile on Facebook?
Facebook is currently number one among social networking sites in Poland. Over 2 billion people use it every month. In this situation, running a company profile on Facebook is an absolute necessity. Running a Facebook fanpage (although we should say: page) consists of many factors that are worth keeping in mind. However, before we start creating content, we look into settings that can help you get a better start and create an even more engaged community:
Start with contact information - website, address, company type, e-mail, phone number, opening hours, directions to the headquarters or menu, if you run an eatery... All these elements can shorten the path that the customer must follow.
Create a story - tell us about the development and mission of your brand. This will allow you to build a credible image. A company with character and specific values ​​speaks better to the customer's imagination.
Do not spare links - do you have accounts on other social media platforms? Let your fans interact with you not only on Facebook. Drop them a line.
Transparency above all - is the profile name consistent with the brand name? Is the URL (after facebook.com/) the same as the brand name, without unnecessary numbers and additions? This will help others find you faster and may translate into more frequent tagging.
Take care of quality - adjust the graphics in the profile picture and in the background to Facebook preferences. Pixilated, illegible, too small or too large graphics effectively reduce the credibility of your brand.
Every business has its own ways but professional social media service should have several universal features.
All graphics must be legible, not just the profile one. Even the most beautiful photo will not contribute to the image of a professional company if it is of poor quality or has incorrect dimensions.
Do your fans prefer to contact them directly or should you use Mr./Mrs.? We use the first form more often but not every company can afford this kind of intimacy with fans. You will quickly lose your followers' engagement if they feel you are too familiar or look down on them.
Communicate clearly what product you offer. Complicated descriptions, hidden products and unclear policies do not encourage conversion.
Create a community focused on your company. Perhaps a good idea would be to create a Facebook group or inform about the actions in which you participate?
Communicate using different formats - photos are not everything. Video, animation and infographic also appeal to the imagination of the recipients.
However, this is just the beginning of the path to a good Facebook profile. We approach each case individually, having in mind the needs and development opportunities.
What other social accounts should I have besides Facebook?
Facebook is not everything. Despite the fact that Zuckerberg's portal is now a giant, it is also worth being on other sites. For many companies, running an Instagram profile is as obvious as Facebook presence. However, not all companies need it. Some decide to be on Twitter or create a YouTube channel but maintaining social media profiles for small businesses in these places is not always profitable. Representatives of B2B companies often decide to run a LinkedIn profile. Where does social media pay off? We will help you find out.
How much do social media services cost?
There is no clear answer to the question about the price for running a profile on Facebook or other social networks. It may vary depending on the scope of activities. For details, complete the brief and request a free quote.
What else can we do for you?
Running social media from A to R.
Analysis
We will have a closer look at your profile, its potential and development opportunities in order to diagnose what it lacks and how to gather devoted followers. We will look at the competition and work out a strategy that will leave them far behind. To put it in a nutshell - together we will enter the highway leading to specific results.
Optimization
We will adapt your profile to the best possible communication with customers, facilitating his access to all information. If any changes within the portal ecosystem occur, we will react immediately.
Graphics
Using your photos provided by and those specially selected from the photo bank, we create graphics and animations consistent with your visual identity.
Post schedule
We prepare post suggestions in advance, based on previous arrangements and special events, circumstances or holidays. We keep in touch with other departments (such as SEO, CM, PPC) so that our activities are coordinated.
Social media accounts monitoring
Social media accounts monitoring
We have an eye on your profiles. We constantly monitor comments, messages and notifications and respond depending on the situation - extinguishing conflicts and maintaining the commitment of followers.
Paid campaigns
We will offer optimal paid activities.
Reporting
You will be kept informed of changes occurring within your profile as well as of the progress that we have achieved.
This is how our cooperation may look like 
We do not need months of tedious conversations and arrangements
Detailed briefing

Share your challenges, experiences and goals with us. The more detailed, the better we will know your brand.

Details of collaboration

We will determine the area of our activities and services. In this way, we will improve our communication, which will translate into efficient strategy execution.

Schedule preparation

You will be provided with a schedule with post suggestions in advance. We set their frequency together to ensure smooth publication.

Content implementation

We will publish the content and monitor it on a regular basis. No comment passes unnoticed.
Expert Comment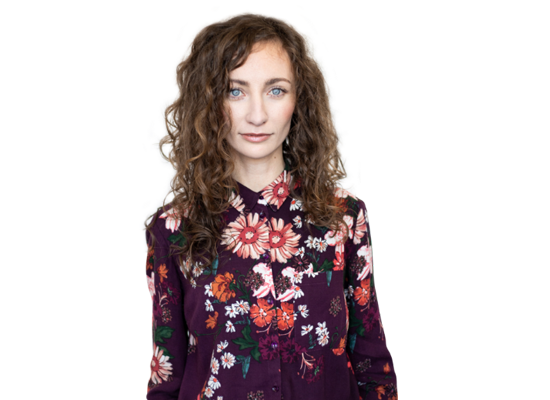 The number of company accounts in social media and the content they produce can be astounding. So, how can you stand out in a crowd of competitors? Content creation must go hand in hand with testing new products, regular data analysis and efficient communication with both potential and existing customers as well as the sales department. Aesthetics is as important as content – it must be consistent and compatible with the key visual. Brand communication on Facebook not only emphasizes sales, but also supplements it with PR content; aims to attract new followers and to build a faithful community around the brand – which of course translates into increased sales.
Izabella ŁęckaHead of Content Marketing
Contact us
Do you want to see the potential of your business?
Talk to us about how we can help you win!