We are a 360 performance agency
The values represented by the Semahead logo are directly inscribed in both the genotype of the entire agency and each department. Hence, the triumvirate of the values is expressed with the triangle. The sign created in this way illustrates every fragment of our competences, the set of which constitutes the emblem of the full 360 offer. The synergy of these values builds a universal manual for everyday work of each of the Semahead experts – regardless of the area of expertise.
Three pillars: knowledge, strategy, technology are the most important values for us which consistently lead our campaigns to the avant-garde of Polish performance marketing.
Knowledge

Knowledge

WE UNDERSTAND

In the era of dynamic digital marketing, it's not enough to work properly. Competences must be integrated into the organization's continuous development process hence the use of knowledge is an indispensable part of the agency's activities. That is why at Semahead we constantly educate – ourselves and our clients. We understand that our knowledge gives us an advantage over our competitors.

Innovative digital marketing training

The most up-to-date blog for marketing experts in Poland

Our experts are speakers at leading industry conferences

We run academic classes at the university

Strategy

Strategy

WE PLAN

The path to achieving goals is to take focused measures that cannot be determined solely by ambition. At Semahead, ambition always goes hand in hand with strategy. We plan according to the developed methodology, which results in our being sure of the assumptions made later.

We create strategies using the SOSTAC model

We create innovations using design thinking

We build dedicated sales funnels based on the P-RACE methodology

We build engaging brands and product campaigns

Technology

Technology

WE GO BEYOND

The accelerating factor is the tools and the ability to attribute them – a necessary element in the fight for victory. Equipped with knowledge, we build a strategy which is to be implemented using the best available technology. For ourselves and all our projects.

We automate digital marketing processes

We scan the attribution paths on all channels

We monitor the media using leading systems

We have proven and effective technological facilities
WE ANALYSE
Current activities should always be monitored from different perspectives. When working with data, intuition and subjective evaluation of the whole is not enough. Difficult decisions must be made based on hard facts and figures. Therefore, the analysis process is permanently integrated into the work of all Semahead teams.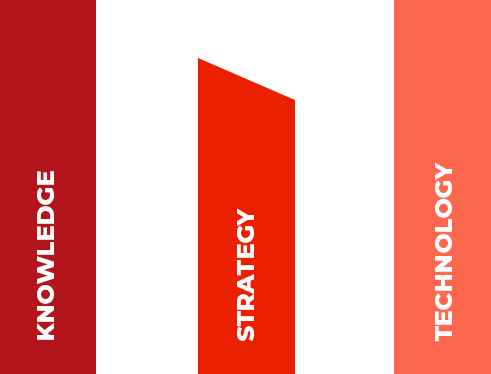 Contact us
Do you want to see the potential of your business?
Talk to us about how we can help you win!