Have a look at our Google Ads campaign
Do you feel that your campaigns could be more efficient and bring better results? Choose Google Ads account audit and check what can be improved in your advertising activities.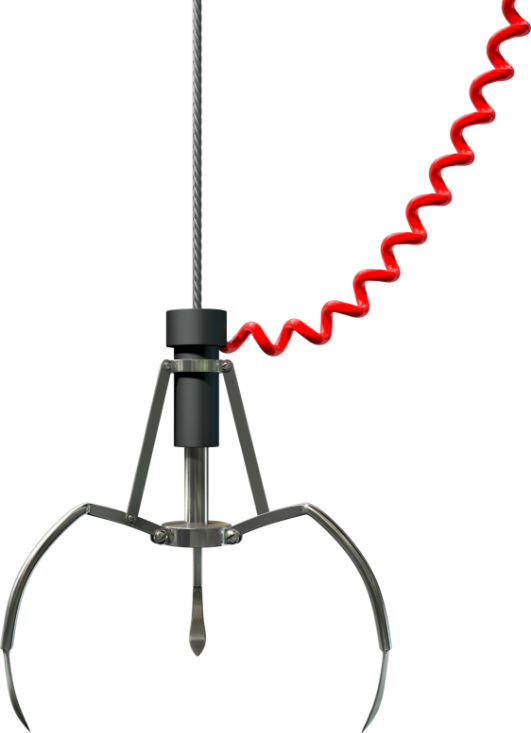 Account configuration
In the Google Ads audit (formerly Google AdWords), we check a dozen or so items that will determine whether the account is set up correctly. We will verify the connection and import of data from Google Analytics, track the budget and billing and analyse automatic tagging.
Account structure
We will look into segmentation used in the account: we will check whether the account structure corresponds to the categories on the site, assess whether brand, reach and performance campaigns are properly distinguished and whether it is easy to navigate around the campaign due to consistent naming.
Campaign settings
We will check whether the particular campaign types have been selected correctly, analyse targeting, bid strategy and compare our activities to those done by competition.
Ads
We will check advertising texts and other materials used in the campaign. Our analysis will show whether the ad texts contain required elements and whether they have been properly prepared. We have a look at image ads to check if advertising messages are compatible with your landing page. Ad extensions will also be tested.
Keywords
We will evaluate the relevance of keywords and their matching - including negative phrases. We will also analyse the CPC bids set for keywords relevant to the campaign.
Metrics control
There will be a review of all the key campaign metrics such as clickthrough rate, average CPC, conversions, conversion rate, average position, and bounce rate. All the elements that affect the quality score, which helps achieve higher ad positions at lower prices, will be inspected.
Website audit
The Google Ads campaign cannot be run separately from the landing page. We will analyse your website in terms of marketing, usability and information architecture. We will inform you what to change to make the campaign even better.
What makes us stand out?
When checking your campaign settings, we are guided by your expectations and needs while into account your business goals.

Individual approach
We will prepare a personalized audit tailored to your needs and your business.

Experienced specialists
Our activities are not automated - every audit is carried out thoroughly by experienced specialists.

Detailed report
We will prepare a summary which includes our assessment and comments as well as development recommendations. You will learn the status of your advertising account in a simple and accessible way.

New possibilities
The Google Ads ecosystem is changing rapidly. These changes force continuous work to adapt to new conditions. Our audit will show you areas that have not been developed yet.
Frequently asked questions
Find out the answers to the most frequently asked questions about Google Ads audit (formerly Google AdWords Audit).
What is Google Ads account audit?
Audit is a process of analysing the functioning account in terms of detecting the potential to improve the Google Ads activities efficiency. The audit comprehensively looks at how Google Ads campaigns are organized and run and - most importantly - what effects they bring.
Why should I do an audit?
The most important goal of each audit is to identify areas in which the effectiveness of Google Ads can be improved. If you see that your actions do not deliver the assumed results, then an effective audit can provide answers. The diagnosis is preceded by a painstaking analysis of each conducted campaign. In addition, thanks to the audit, you will learn what to do to increase advertising efficiency.
When to audit your Google Ads account?
The optimal situation is a regular, comprehensive account review at least once a year - depending on the industry, it should be an off-season moment when we can analyse the results and evaluate the strategy. In addition to the scheduled analysis, the audit will be helpful when:
the campaign does not deliver the assumed results;
the implemented strategy does not meet its goals after a few months;
you want to increase efficiency.
How does a typical Google Ads account audit look like?
To start with a bigger picture - a specialized Google Ads audit looks at the account from a pyramid perspective. Its top is the account configuration. A specialist verifies such elements as the correctness of connections with external applications like Google Analytics. In addition, it checks the budget, settlement method, implemented automatic rules, scripts, remarketing lists, etc.

The next step down the pyramid is the structure of the account - depending on the goals of the Google Ads campaign, this whether the campaigns reflect the structure of the website / online store. At this point, each individual campaign is inspected - from settings through ad groups to keywords. Campaign effectiveness is also thoroughly assessed at this level. Do keyword matching bring qualitative traffic? Or maybe you reach a group that is too narrow? Which slogans are ineffective and waste your money? How do specific targeting work for Display Network campaigns? Our audit answers these and many other questions.
How do I benefit from the Google Ads audit?
The final result of the audit is a precise list of areas that can be improved. In addition to the diagnosis, there is also a solution - based on experience in working with many clients from many industries, we offer clear directions and suggest specific changes. You will get a complete set of information with data - where, what and how to improve. You will know what mistakes to eliminate in order not to waste your budget. In practice, thanks to the audit, you will move your account to a higher level - lower bids, increase the number of conversions and eliminate ineffective campaign elements.
Contact us
Do you want to see the potential of your business?
Talk to us about how we can help you win!