Advertise on the most popular video platform!
By advertising on YouTube, you can reach potential customers when they watch or search for YouTube videos. Why it is a good idea to have an ad on YouTube?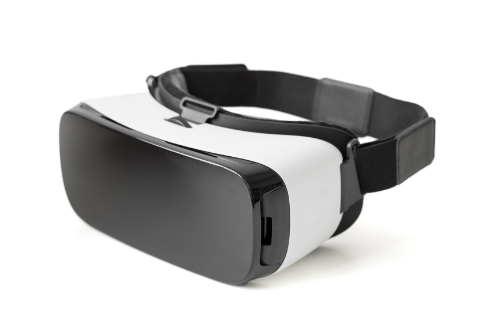 Wide range
YouTube is the second largest internet search engine. It reaches 20 million out of almost 28 million Internet users in Poland - the advertisement will reach a broad audience.
Advertising potential
Video ads have huge reach and are an effective form of advertising because they engage many senses. Thanks to them, you can tell a memorable story that will engage users.
Precise targeting
Extensive targeting options and multiple advertising formats allow you to reach a very precise target group in a proper form.
Affordable prices
Few companies is Poland decide on video advertising on YouTube. The competition on this platform is therefore relatively low, which translates into lower costs of preparing and displaying adverts compared to TV advertising: it is estimated that watching an ad on YouTube cost you just a few cents.
Easy to measure
Unlike TV ads, Google gives the opportunity to measure the effect of an advertising campaign in detail. Thanks to the extensive reporting system, you will know exactly which campaigns are the most effective.
Why us?
Find out the reasons why you should do our video campaign with us.

Years of experience
We have been running YouTube campaigns for our clients since 2008. Our portfolio includes the largest Polish and foreign brands.

YT campaigns appreciated by the industry
We are effective. Our video campaign implemented for Oknoplast has been awarded in the prestigious Google Premier Partner Awards competition in the Video Innovation Award 2017 category. Read the case study...

Impressive budgets
Tens of millions spent on our clients' YouTube campaigns.

Knowledge and education
We have knowledge and certificates that confirm it, and we are an official Google partner. We are a member of the SEM working group within the IAB Poland Internet Industry Employers' Association.
Video campaign: FAQ
Find answers to frequently asked questions:
How much does YouTube advertising cost?
The prices range from 1 to 10 grosz ($0.01- $0.02) per impression depending on the targeting method chosen. By targeting widely, CPV can be 1 grosz (less than $0.01) with a large campaign range. The smaller and more specific the target group is, the higher the CPV rates are. CPM ranges from PLN 5 (~$1.20) (with wide targeting) to PLN 10-12 (~$2.5) when targeting narrowly.
Can I target YouTube advertising at a specific video or channel?
Yes. An ad can be targeted to a specific video or channel, provided they are 'advertiser friendly' and have ads enabled. This targeting is usually a little more expensive and you should expect fewer impressions since it depends on the channel size.
How long should YouTube video ad be?
The length of the video depends on the campaign purpose and the ad format. The maximum length of an advertising bumper is 6 seconds - the purpose of the advertisement is to capture the attention of numerous users. TrueView ads can last up to 3 minutes, although such long videos are rarely used. Usually this advertisement is 20-40 seconds long.
What YouTube video ad scenario to choose?
The video advertising scenario depends on the goal you want to achieve. If the advertisement is to be a sales advertisement, it is best to present the product. If it is aimed at building the image, it is best to use a storytelling model.
How do I settle with YouTube?
The basic model for accounting ads on YouTube is CPV (cost per view) - this is the rate for a single view. Watching in this case means that the user has seen at least 30 seconds of the ad video. For shorter videos, the fee is charged only if it is viewed in full.
Ads targeting in video campaigns
What are the targeting methods?

On YouTube, you can use ad group targeting to show ads to specific types of audiences or when specific situations occur or content is shown.
Audience targeting
Considers the profiles of users who are the target group. They include:
Demographic groupse;
Detailed demographics;
Interests (Audience with similar interests, custom audience with similar interests, life events, audience on the market, custom audience with similar intentions);
Video remarketing;
Life events.
Content targeting
lets you indicate where your ads should appear:
Placement (YT channels, YT videos, sites and applications on the Google Display Network);
Themes;
Keywords;
Devices.
The most popular video formats on YouTube 
By advertising on YouTube, you can reach potential customers when they watch or search for YouTube videos. YouTube Ad formats can be divided into the following types:
Skippable In-Stream ads

Displayed before, during or after the advertisement which can be skipped after 5 seconds.

Non-skippable in-stream ads

Non-skippable In-Stream ads is an ad that cannot be skipped, thus reaches customers with the full message. Their maximum length is 15 seconds.

Discovery video ads

An ad consisting of text and a thumbnail image taken from a video. It can appear in YouTube search results next to related YouTube videos or on the YouTube mobile homepage.

Out-Stream ads

Video ads for mobile devices (phones and tablets) that are displayed on partner sites and in applications. They are displayed with sound: users click on the ad to mute it. Used to increase the reach of video ads.

Ads between clips

Short advertising format, lasting up to 6 seconds: displayed before, during or after the video clip. Used in reach and brand awareness campaigns.

Ads in the YouTube masthead banner

The native format that appears at the top of the YouTube homepage on computers, mobile devices and TV screens. One of the most expensive forms of internet advertising.
Contact us
Do you want to see the potential of your business?
Talk to us about how we can help you win!